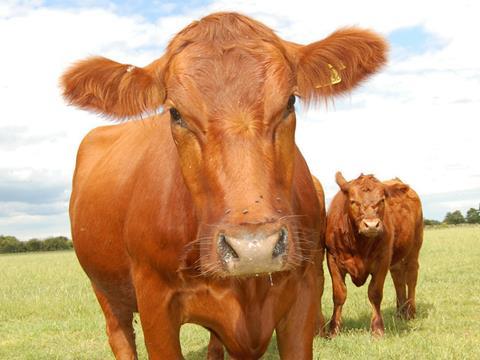 The UK is set to offer Australia a tariff-free, quota-free trade deal phased in over 15 years to give British farmers time to prepare.
The cabinet was reportedly split on the terms of the deal amid warnings that large Australian producers could undercut British farmers.
But reports in The Sun on Friday claim Boris Johnson has given the go-ahead to the deal, representing a victory for cabinet free traders led by trade secretary Liz Truss. She had reportedly been at odds with Defra secretary George Eustice over the potential impact on farmers.
Truss will now meet Dan Tehan, her Australian counterpart, on Friday.
Farmers remain concerned over the potential impacts of competition from larger Australian farms. Minette Batters, president of the NFU, said the deal could "jeopardise our own farming industry" and called for "urgent clarification" from government over safeguards in place to protect British farming.
Northern Ireland agriculture minister Edwin Poots said the deal would be damaging for Northern Ireland's beef and sheep trade. "Australia has a number of distinct advantages over Northern Ireland, and the rest of the UK, in terms of the land available for farming, climate and lower standards that allows its farmers to be able produce at a considerably lower cost, particularly in the beef and sheep sectors."
Justice secretary Robert Buckland sought to address the concerns on Friday, telling the BBC's Today programme that Britain's animal welfare standards would not be weakened in the deal. "The government has always said any free trade agreement we reach with Australia or other countries around the world … will of course take into account the very high welfare standards we apply in the UK."
Trade experts similarly sought to address farmers' concerns this week, stating the effects may not be as drastic as sometimes portrayed. "Almost everything you hear about trade's impacts on farmer livelihoods is hyperbolic or abstract," said Dmitry Grozoubinski, founder of consultancy ExplainTrade.