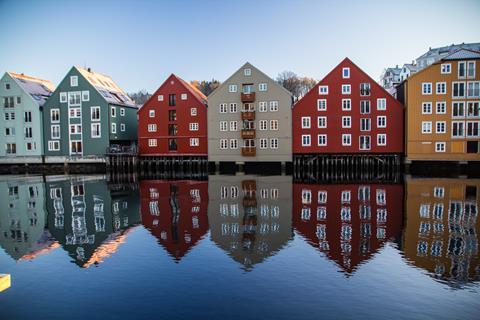 The UK has signed a trade deal with Norway, Iceland and Liechtenstein in an agreement that will slash tariffs on British food exports.
In a boost to the UK's fish processing industry, imports of fish from Norway and Iceland will likely increase with the deal set to cut tariffs on haddock, prawns and shrimp. Britain buys most of the fish it eats from Norway and Iceland.
British fishermen will be hoping it also includes provisions to help boost exports given the industry's newfound difficulties in selling to the EU.
The deal does not cover access to UK or Norwegian fishing waters, however. Talks over a separate fishing deal collapsed last month over Norwegian demands for an increased share of quota fished in UK waters.
The agreement "significantly cuts" tariffs on British cheese exports, which can be as high as 277% on cheddar, the government said.
There are also tariff reductions and quotas on pork and poultry, while the protected status of British wines and spirits will now be recognised in Norway and Iceland.
Norway, Iceland and Liechtenstein are members of the European Economic Area but are not member states of the European Union.
"Today's deal will be a major boost for our trade with Norway, Iceland and Liechtenstein, growing an economic relationship already worth £21.6bn, while supporting jobs and prosperity in all four nations at home," said international trade secretary Liz Truss.