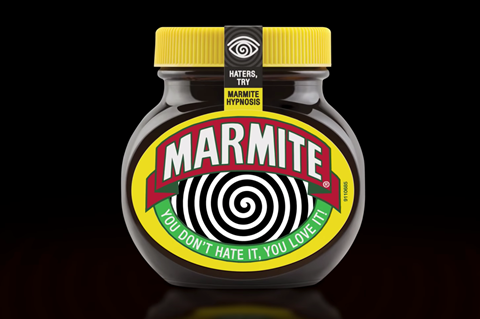 Unilever looks set to launch a Marmite drinks range.
It has applied to register the brand name with the IPO under class 32, covering beers and non-alcoholic beverages.
Unilever declined to comment when approahced by The Grocer.
It comes as the fmcg giant has spent past months expanding its Marmite lineup. In January, it launched its limited-edition Marmite Dynamite, which combined the yeast extract with chilli for an "explosion of flavour", said Unilever.
In the same month, it continued its tie-up with M&S with the launch of cheese and Marmite hot cross buns (rsp: £1.65/four-pack).Previously licensed products with the retailer include Creamy Marmite Butter, Marmite Cream Cheese and Marmite Cheese Slices.
In January 2020, it added a smooth version of its Marmite Peanut Butter mash-up.
At the time, Unilever food brands experience director Fikerte Woldegiorgis said the launch would drive incremental sales and and help Unilever continue its "mission to provide better breakfast choices".