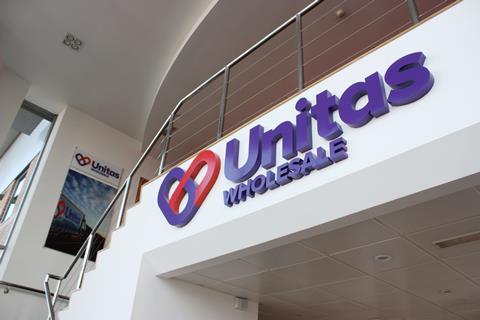 Unitas Wholesale has hosted its first Digital Excellence Academy webinar in partnership with Lumina Intelligence.
The inaugural online event took place on 2 February, with more than 80 delegates representing the buying group's 24 members.
The event focused on best practice for B2B wholesale transactional platforms for wholesalers serving retail customers. It covered the importance of online e-commerce and what retail customers really want from a wholesaler's website or app. The principles were illustrated using live examples of how Unitas Wholesale members measure up against industry competition.
Unitas members were given a range of tools to provide further guidance and practical support, including a 'Tops Tips' pack containing additional category-specific advice from sponsoring suppliers including Boost, CYT, Kellogg's, Mars Petcare, McVitie's, Nestlé Beverages & Confectionery, P&G, Pernod Ricard and Premier Foods.
Lumina Intelligence carried out digital 'health check audits' on members' own e-commerce platforms via a dedicated Digital Scientist.
The bespoke reports scored wholesalers against a number of key criteria including taxonomy, in-bound searches and promotional content, as well as highlighting important areas of improvement.
A second event aimed at the group's out of home members will take place later this year and focus on social media engagement.
In addition, a series of modules covering a range of digitally related topics important for wholesale businesses and their customers are planned as part of the Digital Excellence Academy, which will take place later in the year. It is anticipated that the next event will focus on social media and how it can support wholesale businesses effectively.