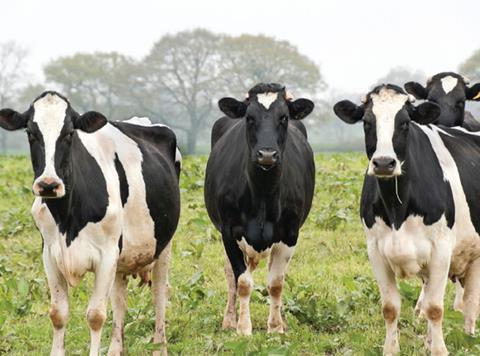 A US trade deal will not lead to a raft of lower-standard US produce immediately flooding the UK market, an AHDB report has concluded.
The farming body concluded speculation to the contrary was "possibly misplaced".
In an analysis of the opportunities and risks of a UK-US trade agreement, released Thursday, AHDB said the UK "is not likely to be immediately attractive to US exporters" who currently have "more lucrative and rapidly expanding markets closer to home".
"This is both because of the nature of trade deals, which take time to implement over 10-15 years, but also because of the economics of trading," said Tom Forshaw, AHDB senior policy analyst and report author.
He added, however, that the US was a "global agricultural powerhouse and a trade deal will improve access to the UK market". Therefore "UK farmers can't afford to be complacent and need to ensure they are well-placed to be competitive in future".
The report said issues such as food safety and animal welfare would likely be a point of contention during trade talks because the US wanted science-based measures in place based on WTO rules. It noted, however, that the US had devolved animal welfare legislation to each of the 50 states, meaning legislation governing production varied across the country.
The US also has highly diversified supply chains, adapting production to a wide variety of domestic and overseas markets, which often have a higher value than its domestic market. "What this means for the UK is that, regardless of where standards are set within the trade deal, there is every likelihood that US producers will be able to meet those standards," said the report.
Although concerns over a trade deal in the UK have often focused on imports of food such as hormone-treated beef, AHDB concluded that US beef production was largely focused on high-quality grain-fed beef for domestic and export markets.
US beef farms typically have lower costs of production than their British counterparts due to economies of scale and lower rations of machinery per cow, the report said. However, this was largely cancelled out by difficulties in logistics due to the country's size. For this reason, "it is unlikely that US beef will be able to compete in the UK market on a large scale".
But on pork, US producers have a "greater competitive advantage". This is not only due to economies of scale, but because the US is highly self-sufficient in pork, and has a keen focus on producing for export.
The report also examined the potential opportunities for British exporters. While the size and scale of US agricultural means the scope for UK producers to compete on commodities such as wheat was "limited", there could be "significant opportunities … for products of high quality, value and consistency" like cheese, butter and whisky.
Exporters will nonetheless find themselves competing in a very competitive market, it argued. "US customers demand a high level of quality and standards, both at the production plant and within the supply chain, as well as a consistent product that is competitively priced."