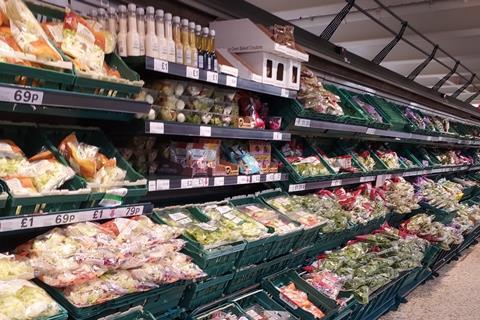 Store workers union Usdaw has said it is seeking reassurances from Tesco over a major management shake-up that is expected to see thousands of staff redeployed under new roles.
The Grocer revealed on Friday that the supermarket giant has launched a consultation with thousands of managers at superstores and Extra stores, which will see department managers switch to more general manager positions, instead of overseeing specific departments.
Usdaw said that while Tesco had given reassurances the move would not lead to any enforced redundancies, it had concerns over changes to job roles.
Under the move, department managers affected include those running checkout areas, fresh food departments and F&F. The Grocer understands the union has been approached by staff worried at their loss of status and workload. Tesco has stressed that staff will not be demoted and that it will seek, wherever possible, to carry out the restructure through natural attrition.
"Usdaw is currently supporting members through individual consultations with Tesco over their proposed management and team/shift leader restructure," said Pauline Foulkes, Usdaw national officer.
"The changes do not place any staff at risk of redundancy and we are seeking to secure suitable redeployment for affected staff."
Tesco said the moves would ensure it could "best serve our customers and support our colleagues".
The move is the latest in a series of management shake-ups announced by the big supermarkets in the past few weeks, as they look to adapt to changing consumer habits.