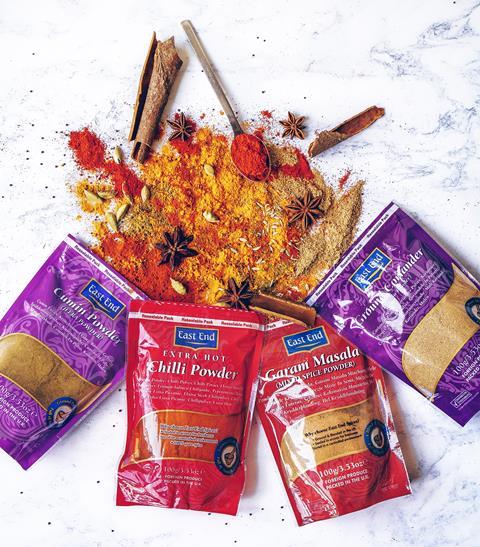 Vibrant Foods has continued grow its family of Asian food brands with the acquisition of paneer maker Everest Dairies to expand its portfolio into chilled grocery for the first time.
Backed by private equity house Exponent, Vibrant was created in 2020 as a platform to consolidate the Asian and free-from markets. The group also houses wholesalers East End Foods and TRS Foods.
The takeover of Leicester-based Everest is Vibrant's second deal following its maiden acquisition last year of Indian and healthy snacks specialist Cofresh.
Everest extends the platform's dairy range, which includes ghee and margarine, to complement the existing core portfolio of pulses, spices and ethnic snacks.
Founded in 1997 by Haroon Shaikh and Inayat Fatiwala, the business is one of the largest paneer producers in the UK, supplying the Indian cheese and natural set yoghurts across major retailers, indies and foodservice.
Vibrant said it had identified huge potential in continuing to expand its offering beyond the core pulses and spices business to capitalise on demand for protein-rich, meat-free products.
Executive chairman Rohit Samani added: "Everest has an outstanding reputation across the ethnic foods sector and its range delivers strong customer loyalty.
"Paneer is fast attracting fans across all cultures and countries in Europe and this provides a real opportunity as we invest in their next chapter. Everest is our first brand that focuses on chilled grocery, and we are excited about how it can continue to propel the Vibrant family into new homes across the UK and Europe."
Everest Dairies employs 43 staff and has remained independent and within the Shaikh and Fatiwala families throughout its history. Despite being a major supplier into the food service sector, the company said it had proved resilient during 2020, with "exceptionally strong retail sales" offsetting the impact on hospitality.
Shaikh and Fatiwala will remain at Everest for a transition period following the deal before moving on.
Shaikh added: "It has been a wonderful 23 years building this business. As a family, we have seen our brand reach more and more homes.
"It is testament to the hard work and dedication of our team in Leicester, and we owe our success to them. There's a massive opportunity for paneer to find new fans across Europe, as cuisines and cultures fuse, and meat-free eating becomes the norm.
"We know that Vibrant Foods' track record of investing and growing great family businesses is second-to-none. With their investment and expertise, the true potential of this brand can be met. I know they will do us proud."