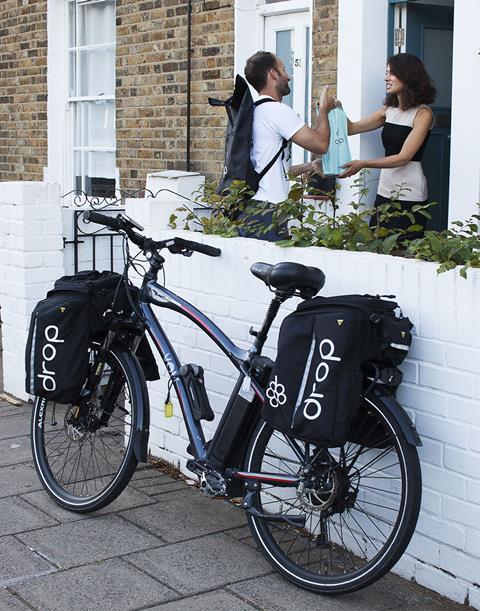 Virtual wine cellar start-up Drop has surpassed its £300k crowdfunding target as drinkers turn to home delivery in greater numbers during lockdown.
The on-demand wine delivery app will overfund up to £500k on the Seedrs platform, and will use the money to invest in improving the tech platform and raising brand awareness, alongside other growth projects.
Founded in 2016 by restaurateurs Ian Campbell and Will Palmer, Drop curates a selection of wine for its London customers and delivers it to their doors within an hour slot.
During the Covid pandemic, the business' customer base doubled and sales increased 145%.
Drop has developed a retail and franchise model and plans to scale the business nationally to include more than 100 distribution points and 85 franchise locations.
Campbell said: "It is fantastic to see that over 60% of our Seedrs raise has come from our existing Drop customers, demonstrating their belief in our model.
"The raise has also attracted interest from a range of investors and some new customers to the platform. There have been a number of good developments in setting up additional franchise sites in London.
"In addition to this we are in conversations with some great leads across the UK around opening drop locations in Edinburgh, Birmingham, Manchester and Cardiff with plans to roll out to a number of other locations across the next five years."