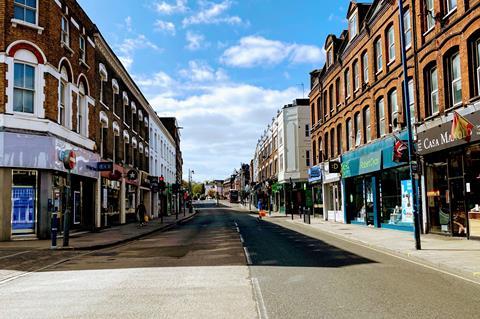 The Valuation Office Agency has been accused of using retailers as a "scapegoat" for a possible delay or fudging of the next business rates revaluation.
The VOA this week expressed concern not enough businesses were submitting rent information needed for the next adjustment to the tax, due in 2023, to properly reflect the impact of the pandemic.
The agency said it had been writing to businesses since early last year, but had paused from March to October to acknowledge the disruption of the pandemic. It said it was now concerned businesses that closed in lockdown may not realise they needed to respond.
However, Colliers head of rating John Webber accused the agency of looking for a "scapegoat" to blame as its own processes faced disruption from the government postponing the revaluation, which will be based on rent values collected in 2021 instead of 2020.
"The valuation date was 1 April this year and I haven't heard of anybody sitting on information," said Webber. "Most big retailers will be supplying information through a well-trodden route of their agents sending it in bulk.
"This sounds to me like the VOA is looking for an excuse to either delay the revaluation – which would be disastrous for retail – or getting it badly wrong.
"If they're really worried, they'd write to every agency in the country. This just smacks of looking for a scapegoat. Otherwise they wouldn't have gone to the press, they'd come to people like us, or the BRC.
"The people who head the leisure sector at the VOA have contacted people [at agencies] directly, not only to get rental information but also a flavour for how the market has moved from pre-pandemic to today."
BRC property policy advisor Dominic Curran also said he was not aware of the issue described by the VOA.
The VOA did not put a number on the shortfall in rent information from businesses but said evidence was building anecdotally withing the agency it was a concern.
"We know the pandemic has had a significant impact on many businesses," said VOA chief valuer, Alan Colston. "So we need to do everything we can to make sure this is reflected at the 2023 revaluation and we have as much evidence as possible about the property market.
"That's why it's really important that businesses submit their up-to-date rental information to make sure their rateable value and the business rates they're charged are accurate."
Responding to Webber's comments, a VOA spokeswoman said: "We are not suggesting that businesses are purposely sitting on information. A normal part of raising awareness around a revaluation is reminding businesses of the need to supply up-to-date rental information to us to make sure their rateable value and the business rates they're charged are accurate.
"This is particularly important for many smaller businesses who aren't represented by agents."