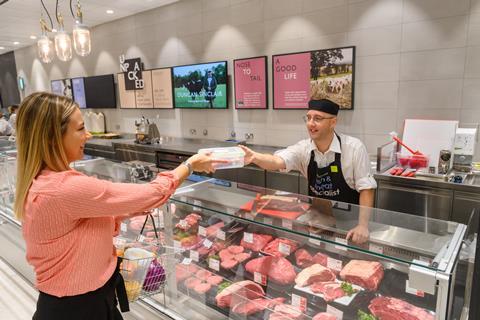 Waitrose has delayed plans to reintroduce products from its in-store service counters to its online grocery offer.
The retailer said in November that it would reinstate its meat and fish counters to its online selection in 2021, and if that went well, it would also look to add products from its deli and cheese counters.
However, it told The Grocer this week that it had now paused the move to avoid "putting additional pressure" on its branches and partners.
It suggested it wanted partners to remain focused on core customer service and replenishment, particularly if staffing levels came under pressure due to partners having to self-isolate.
Waitrose insisted this week it was "committed to reintroducing service counter meat and fish online" despite the delay.
The upmarket grocer has largely kept its in-store counters open over the course of the coronavirus pandemic.
In November Waitrose also reconfirmed its commitment to retaining in-store counters in the wake of Sainsbury's shutting its service counters permanently due to "reduced consumer demand".
This echoed rival Tesco, which announced in January 2019 that it was shutting down counters in 100 large stores.