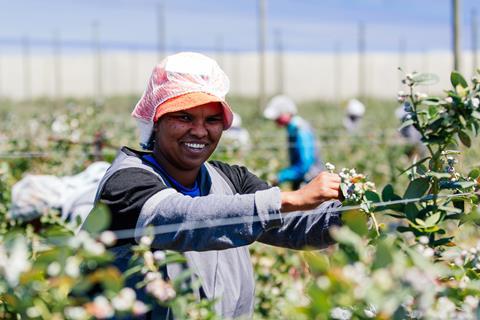 The Waitrose Foundation is expanding to three new countries to mark its 15th anniversary.
The John Lewis Partnership is launching the foundation in Tanzania, Zambia and Zimbabwe, bringing the total of countries in which it is active to 10.
The three nations will be able to supply a range of product lines to Waitrose through the foundation, including passionfruit and lisianthus flowers.
During the pandemic, the foundation has re-invested about £500,000 into the communities that grow, pick and pack some of the products Waitrose sells both in-store and online.
Farm Africa, one of the foundation's partners in East Africa, said Covid-19 had affected hard local supply chains and income opportunities for farmers and workers.
"The foundation was able to be flexible to the needs of workers and has since gone on to take a more strategic approach to supporting smallholder vegetable outgrowers, who were particularly impacted, to get back into the supply chain innovating in the process," said Farm Africa's Kenya director, Tom Cadogan.
There are currently more than 200 'foundation lines' available across all Waitrose stores, including stone fruit, grapes and berries.
The products come from different countries in Latin America and Africa. For each product sold in Waitrose and Waitrose.com, 2% goes directly to those local communities.
The profits raised have been used to build schools and medical facilities, provide clean drinking water and set up community training programmes.
The Waitrose Foundation was founded in 2005 and launched its first programme in South Africa in partnership with its suppliers.
"The Foundation enables us to work in partnership with our supply chain to improve the lives of some of the most vulnerable workers globally, and together, we aim to create a sustainable supply chain for the future," said Waitrose Foundation Global Board's Andrew Allchurch.