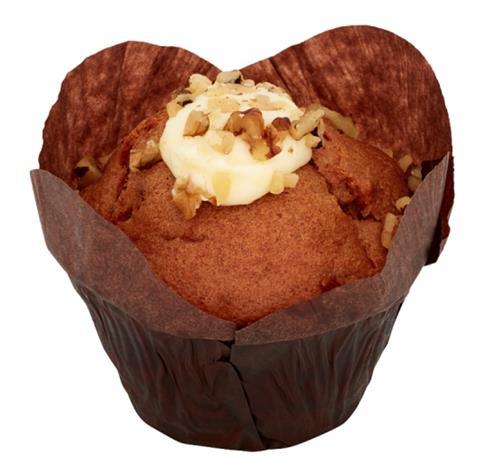 Waitrose has been forced to recall its own-brand carrot cake muffins after undeclared walnuts were found in the product.
The upmarket grocer has taken its Patisserie carrot cake muffins off sale in stores and online due to nuts not being mentioned on its labelling owing to a packaging mistake.
The Food Standards Agency urged shoppers affected not to eat the item and instead return it to a Waitrose branch for a refund.
The John Lewis-owned supermarket has issued a PoS notice to its stores that sell the SKU to inform customers about the matter. These outline why the product is being recalled and advise shoppers what to do if they have bought it.
It requested anyone impacted to return the item to one of its branches or call its customer services team. Waitrose also apologised to customers for any inconvenience caused.
This follows Waitrose recalling its own-label chocolate mini cupcakes in September after they were found to contain undeclared walnuts too. A batch of the item was mispacked and enclosed the supermarket's coffee and walnut mini cupcakes instead, meaning it contained walnuts not mentioned on the labelling.