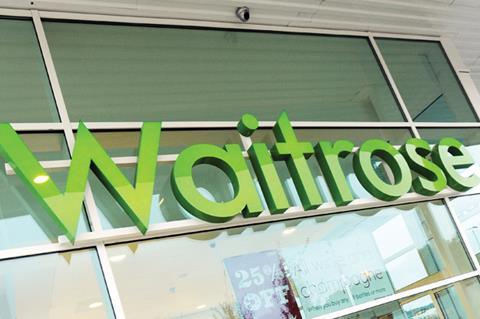 Waitrose is to start offering the new John Lewis affordable fashion line as part of the John Lewis Partnership's busines revamp plans.
It comes as the department store's own-brand Anyway range, which launched in spring this year to offer customers cheaper homeware and tech products, branches into fashion.
From the end of the month, Waitrose customers will be able to buy Anyway clothing lines such as children's leggings at select stores across the UK.
More than 120 Waitrose shops are set to sell up to 300 products from the Anyway brand by the end of September, with plans to expand further in the future.
John Lewis will also launch other key Anyday products from home office and cookshop in Waitrose following a trial this summer.
The move is part of the John Lewis Partnership's wider plans to revamp the business by bringing the John Lewis and Waitrose brands closer together.
Under the Better Together initiative, several John Lewis GM lines have recently been introduced to Waitrose stores across the country.
"Anyday is a stepchange for John Lewis and forms an important part of our business transformation plans," said John Lewis executive director Pippa Wicks.
John Lewis said it decided to develop its own lower-priced fashion range after customer feedback data showed people wanted the brand's fashion quality "but at an affordable price".
"Our fashion customers are optimistic and open-minded in their outlook, they look for unique, sustainable, trend driven products at a great price and I truly believe Anyday offers all of this to them," Wicks added.
Around 700 new Anyday clothing products, including menswear, womenswear and children's clothing, are set to be available at John Lewis stores and online from September 13.
Prices for the new Anyday fashion line range from as little as £4 to £95. The brand's prices are on average 20% cheaper than other JL labels such as John Lewis & Partners.
However, John Lewis insisted the line was "not fast fashion". A spokeswoman said the new Anyday collection featured "timeless pieces made with longevity in mind" and the items were not created "to be worn once and thrown away".