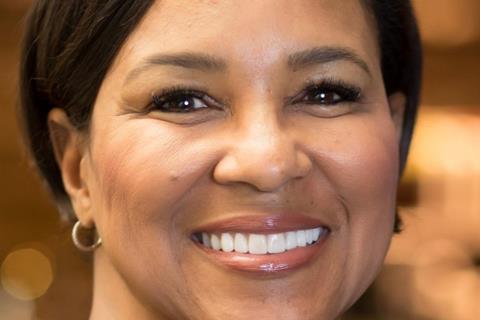 Walgreen Boots Alliance has appointed Starbucks chief operating officer Roz Brewer as its new CEO.
Brewer succeeds Stefano Pessina, who is stepping down after six years at the helm to become WBA's executive chairman, in a move announced last summer.
Before Starbucks, Brewer spent 11 years at Walmart, joining as regional VP in 2006 and then becoming president of Walmart East. From 2012 to 2017 she was president and CEO of Sam's Club, Walmart's member's warehouse chain.
She was the first woman and first African American to lead a Walmart division, and now becomes the only black woman to run a company in the S&P 500.
Before Walmart, she spent 22 years with Kimberly-Clark, starting as a scientist and later serving as president of the business' Global Nonwovens Sector.
Brewer, who has a degree in chemistry, is also a former director of Amazon, Lockheed Martin and Molson Coors.
She is due to take up her new role on 15 March.
Pessina has been at the helm since 2015, shortly after the merger of Walgreens and Alliance Boots, which he is credited with orchestrating. The Italian-born billionaire was also behind the combination of Alliance UniChem and Boots to form Alliance Boots in 2006.
Current executive chairman James Skinner will step down but remain on the board to facilitate a smooth leadership transition, the company said.
"The board conducted an extensive search to identify an exceptional leader who will build on WBA's track record of success and take advantage of the many growth opportunities in many markets across the company. We are excited to have found that person in Roz," said Pessina.
Brewer said: "The healthcare industry is constantly evolving, and I am excited to work alongside the entire WBA team as we deliver further innovation and positively impact the lives of millions of people around the world every day.
"This is especially true today as the company plays a crucial role in combating the Covid-19 pandemic. I step into this role with great optimism for the future of WBA, a shared responsibility to serve our customers, patients and communities, and a commitment to drive long-term sustainable value for shareholders."