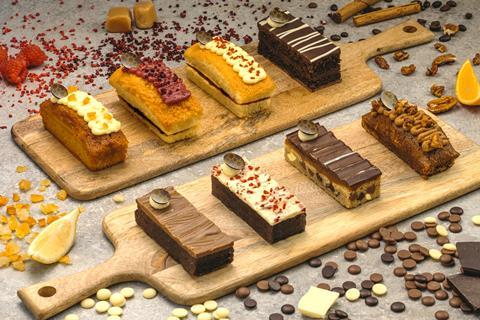 Warburtons' sales and profits soared last year thanks to a spike in demand for core bakery products in the pandemic and an ongoing push into non-bread.
Newly filed accounts showed the baker's sales jumped 10.4% to £556m in the year to 26 September 2020.
Pre-Covid sales were in "strong growth" led by innovation and distribution gains in non-bread, while the pandemic further boosted headline revenues.
Warburtons said it experienced a significant increase in costs to maximise capacity and look after its staff – including a £4.1m bonus payment to employees. The company's headcount also grew by more than 300 staff to 4,809 during the year, with employee costs rising 9% to £203.2m.
However, operating profits were up by more than 30%, rising from £18.5m to £24.2m during the period.
The company said profits were boosted by improved sales volumes, strong cost management and lower exceptional costs during the year, following a period of reorganisation.
"Over the last 16 months we have worked incredibly hard to ensure that we played our part in feeding the nation, working with customers to maintain service levels throughout the pandemic while also ensuring the health and welfare of our people and managing a significant increase in costs," said a Warburtons spokesman.
"The wrapped bakery market remains very competitive, with underlying long-term declines in bread being offset by growth in other wrapped bakery," said a Warburtons spokesman.
The results come in contrast to 2019, when the group posted an operating loss of £13m amid the declines in the wrapped bread category.
Despite the rebound in demand for core bakery products during the pandemic, Warburtons is continuing to expand beyond traditional wrapped loaves.
In May it announced its move into luxury sweet treats via Ellie Warburtons Cakes, a sub-brand offering an eight-strong range, and unveiled a range of white and wholemeal soft pittas in April.
As part of this push, Warburtons has committed to investing £56m, with the creation of 150 jobs, on improving its manufacturing and distribution capabilities to tap demand for crumpets, bagels and other alternatives to bread.