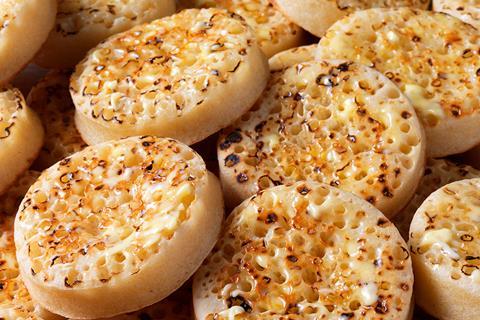 Warburtons is to splash a gargantuan £56m on improving its manufacturing and distribution capabilities as demand for alternatives to traditional loaves grows.
It has unveiled plans for three new distribution depots in Widnes, Bognor Regis and Banbury, replacing its existing sites in Speke, Waterlooville and Buckingham, which are to close – accounting for £28m of the investment.
Warburtons said the move to the new distribution depots would involve no job losses. The Speke, Waterlooville and Buckingham sites had been temporary solutions to provide additional capacity before the new depots at Widnes, Bognor Regis and Banbury were completed, it explained.
All staff would transfer to the new sites and the company was actively recruiting for 150 additional distribution roles, it added.
The move would "have a critical role in ensuring we can further support our customers and get bakery to store as fresh as possible each day", said Warburtons chairman Jonathan Warburton, and would allow it to deliver some two million products within 12 hours to stores, "ensuring unbeatable freshness", he added.
A further £26m, meanwhile, will be invested in expanding two existing bakeries in Stockton and Burnley to help Warburtons "meet growing demand for non-bread bakery products", such as crumpets and bagels.
This would involve spending £8m on a new crumpet plant in Burnley and £18m on a new thin bagel line in Stockton, which will become operational in October 2021 and June 2022 respectively.
Indeed, Warburtons has been steadily expanding ouside its tradtional loaf heartlands over recent months: April, for instance, saw it move into pitta breads.
Warburtons also plans to invest in introducing electric and compressed natural gas vehicles across its distribution network, "improving the environmental credentials of its fleet".
The investment was "key to ensuring the long-term success" of the business, said Warburton, adding consumer tastes were moving away from traditional loaves to non-bread baked goods amid "growing demand for crumpets and bread alternatives such as thin bagels".
The plans bring the total amount of cash invested into Warburtons' sites over the past decade to more than £400m.