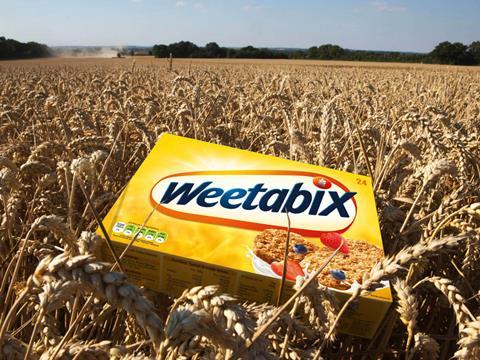 A resurgence of breakfasting during the pandemic helped Weetabix grow sales and profits last year, though pantry loading and reduced on-the-go consumption have hit volumes so far in 2021.
UK accounts filed by Weetabix Ltd showed a 5.7% increase in sales to £333.5m in the year to 20 September 2020, as the brand was boosted by the growth of at-home breakfast consumption during Covid lockdowns.
Weetabix said cereals appeared in 50% of breakfasts during the period, up from 45% before the pandemic, with big brands in highest demand. The sector benefited from 8% growth and generated £100m of incremental sales, it added.
Increased top line sales helped boost operating profits by 50% to £80.9m, also reflecting improved promotional efficiencies.
However, accounts by US owner Post Holdings showed Weetabix sales volumes fell by 8.5% in the first three months of 2021 to due to lapping a spike of purchases last year, Brexit bringing forward purchases ahead of 2021 and declines in bar and drink products.
Weetabix, however, said it expected volumes to rebound again in the coming months as back-to-school was typically a strong period for the category.
A Weetabix spokesman said: "Cereal established itself as the breakfast product of choice during lockdown, driven by its convenience, taste and versatility.
"We've continued to bring exciting innovations to the breakfast category, such as Weetabix Melts that launched in March. The soft centred crunchy bites come in two delicious flavours – milk and white chocolate – and were designed to meet the growing demand for tasty yet nutritious cereals."
The brand has also stepped up marketing investment, growing its budget by 40% year-on-year to £14m including new TV ads for Weetabix, Alpen and Weetabix Melts.