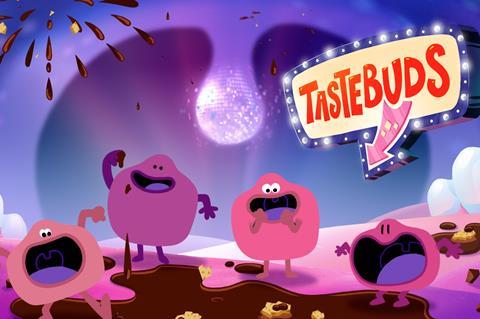 Weetabix is throwing £2.5m behind its newly launched 'indulgent' – yet non-HFSS – cereal brand, Melts.
The cereal giant has kicked off a major push for the brand, which debuted in March this year, including a TV campaign from today (12 July) as well as social media and influencer activity and in-store PoS.
The ad "brings to life Weetabix Melts' key messaging of taste and excitement, through a combination of live action and animation, playing on the humorous contrast between a relatable family breakfast scene and the taste sensation in their mouths", said the brand.
It will air on ITV, Channel 4 and Sky.
HFSS was "a hot topic across the food industry and Weetabix Melts allow us to appeal to shoppers looking for a more indulgent option at breakfast or for a snack, with the added reassurance of health and quality," said Weetabix head of brand Gareth Turner.
The Melts themselves rolled out in March in Milk and White Chocolate flavours, with the brand claimed to be high in fibre, low in salt and fortified with vitamins and iron.
"As Weetabix Melts are non-HFSS, it also means we can make a big bang this summer and in years to come, generating excitement for the wider category and increased sales for our customers," added Turner.
It comes as many of Weetabix's rivals are reformulating their cereals ahead of the government's planned clampdown on HFSS promotions and advertising.
Kellogg's, for instance, unveiled plans earlier this year to slash the sugar and salt content of a swathe of its brands.