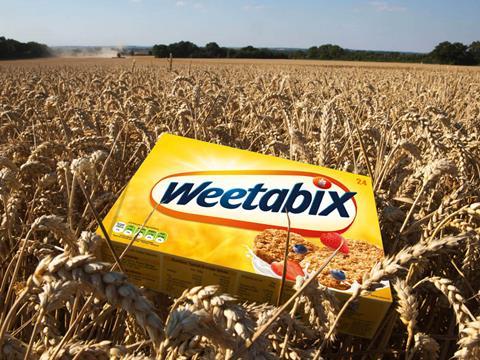 The UK could face shortages of Weetabix this summer due to industrial action at the cereal giant's Northamptonshire plants, Unite has warned.
Engineers at Weetabix's Kettering and Corby sites were considering strike action over "plans to fire and rehire them on vastly inferior contracts", the trade union said.
Under the plans, the workers would lose up to £5,000 a year on the new contracts due to major changes in shift allowances, it added. The contracts would require "more day working than shift working", which would further contribute to pay cuts.
Many of the workers have expressed safety concerns because the new contracts require fewer engineers to work on certain shifts. This could put them at risk if there was an emergency, said the union, which represents more than 70 engineers across the two Weetabix plants.
If the workers vote for strike action, stoppages will begin next month.
Unite's members played "an essential role in keeping the Weetabix plants operating and to treat them in such an offhand manner in order to simply boost profits is disgraceful" said the union's regional officer Sean Kettle.
Weetabix needed to "withdraw the threat to fire and rehire our members and return to the negotiating table" he added.
The cereal supplier insisted it had been in "close consultation" with its employees and local union representatives to "implement new ways of working".
"We are proud to have recognised the efforts of all of our teams in keeping our factories open throughout the challenges of the last year and we were very happy to be able to share two discretionary bonuses with our manufacturing teams during that time," it said.
The news follows recent disputes at the McVitie's factory in Glasgow. Earlier this week, hundreds of people turned out to protest owner Pladis' plans to close the facility, which would put almost 500 jobs at risk.