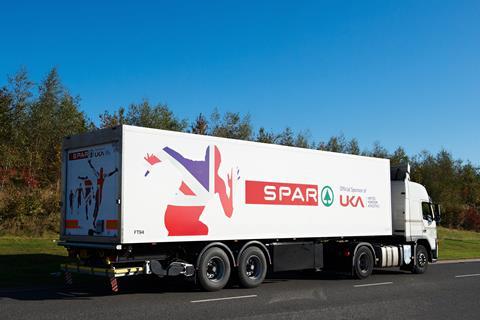 The government has shunned urgent calls from wholesalers to extend driver hours following a shortage of goods in convenience stores.
The decision comes after crisis talks were held this week between Chris Tyas, who headed up Defra's Food Resilience Industry Forum and has lobbied for an extension, the Department for Transport, the Federation of Wholesale Distributors and the Road Haulage Association.
The calls for maximum driver hours to be extended, in a move lasting until June 2021, were made after retailers complained that shelves had been left empty.
Last week The Grocer reported national wholesale giants AF Blakemore and Booker were struggling to deliver enough goods to stores as a result of a shortage of drivers.
In some cases, drivers had reached the limit on hours and goods were returned to depots, increasing wastage of ultra-fresh products.
Drivers' hours are limited to nine a day, 56 a week and 60 a fortnight. They were previously extended, on 23 March 2020, to 11 a day, 90 a week and 99 a fortnight, to safeguard the food supply chain during the pandemic. The emergency measure was reversed on 31 March this year.
Blakemore Wholesale Distribution MD James Russell said Brexit and coronavirus had caused some drivers to repatriate to the EU in 2020 and many had not returned. These issues had been compounded by the partial reopening of foodservice on 12 April and the ending of the driver hours extension.
"The shortage of drivers has become a crisis as the sector ramps up," said FWD CEO James Bielby. "The government must immediately extend drivers' hours until the end of June to avoid empty shelves. When the supermarkets asked for a drivers' hours extension during the Covid-19 crisis the government said 'How long do you want it for?' The need now is greater than it was then, so it is extraordinary that they refuse to take action."
The Road Haulers Association told The Grocer it opposed an extension. "Drivers hours are there for a reason, to keep everyone safe and to ensure people aren't exploited," said a spokesman. "We accept in emergency situations the government will extend drivers' hours, but it really needs to be extreme."
The Grocer understands the Department for Transport will only consider extending driver hours if there is a threat to the supply of food and drink to the vulnerable and elderly, as it did during the pandemic.
A Department for Transport spokeswoman said: "The department previously put in place relaxations to the drivers' hours rules based on evidence that domestic and international supply chains were under severe pressure due to high Covid-19 cases and changes to border arrangements after 1 January 2021. Given the easing of those pressures and that use of the relaxations was limited, the relaxations were not extended beyond the planned end date of 31 March 2021."