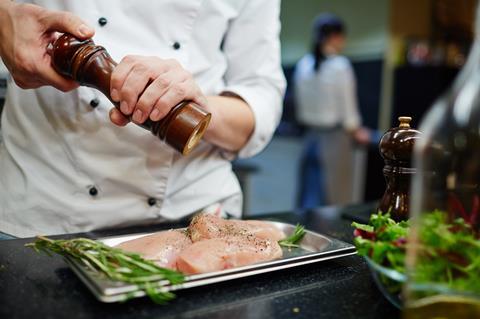 A wholesale food supplier to restaurants and the food service industry has been rescued from administration following the "devastating" impact of the pandemic.
Serious Foods, which has supplied ingredients to the hospitality and restaurant industry for a decade, has been bought by First Choice Produce to save the jobs of its 23 employees.
Administrator ReSolve was appointed earlier this month after the coronavirus pandemic had a "particularly devastating effect on the sectors that were the company's primary customers".
ReSolve said that the company experienced cash flow challenges leading initially to a CVA and when contributions could not be met, ReSolve was appointed administrators for the business.
First Choice Produce has bought the business and certain assets from administration.
First Choice is a purveyor of speciality fine foods to Michelin star and fine dining restaurants as well as casual dining and event catering establishments.
Dan McCullough, CEO at First Choice Produce, said: "We are pleased to have acquired Serious Foods as it is complementary to our existing business and enables us to increase our warehousing and distribution capabilities to meet the increased demand we forecast once this lockdown period ends."
Ben Woodthorpe, partner at ReSolve, added: "It is particularly pleasing to secure a sale of this business and secure the jobs of all employees at such a testing time for the hospitality sector given the impact of Covid-19. We wish the new owner every success for the future."
Serious Foods was established as SFD UK in 2009 following an MBO of the business.
During the coronavirus period it shifted to selling direct to consumers from its warehouse in Slough to attempt to mitigate the loss of foodservice clients.