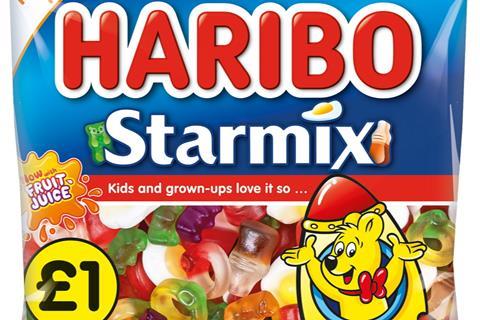 Wholesalers have urged suppliers to hike the rsps featured on price-marked packs as rising costs are eroding margin and presenting a "major problem".
The calls come as the labour shortage crisis continues to rumble on and inflation hit 3.2% last month, which has contributed to the cost of food and drink rising.
"Price rises are causing margins on price-marked packs to be eroded and this is a major issue," said Unitas MD John Kinney.
"We are asking suppliers to offer fair shared margins. Some suppliers are coming to wholesalers and offering margins of 21%-23%," added Kinney. "This is totally unacceptable."
He added a shared margin would need to be nearer 30% to mitigate the jump in costs.
The buying group has also asked that suppliers reformulate unmarked packs into smaller formats favoured by convenience stores, to offer wholesalers an alternative to PMPs.
Bestway MD Dawood Pervez said: "Bearing in mind that the forecasts for the growth in convenience remain relatively strong, I would urge suppliers to continue their focus on providing appropriate PMPs to the convenience channel.
"While increased prices that maintain the percentage of shared margin may be suitable in some cases, in other cases it may make better sense to protect the PMP price points and to reduce investment in larger multipacks and possibly multibuys.
"This should help balance the books and also redress some of the price variances seen between channels. In many cases, taking such an approach could lead to more responsible consumption."
FWD CEO James Bielby added: "Customers value PMPs as it gives reassurance on price, but wholesalers still require a good shared margin, which is not always reflected in the price mark. At a time when costs are rising rapidly, suppliers need to support wholesalers and retailers by not squeezing margins – and continuing to offer PMPs, despite availability challenges."
Promotional activity at Unitas has also been affected by the labour crisis.
"Supply continues to cause significant issues and are certainly impacting promotional plans," said Kinney. "It has directly impacted some promotional activity where supply couldn't be sourced, but we have prevented this affecting our members by working tooth and nail to offer alternative products."
Unitas member Time Wholesale head of buying Rakesh Patel told The Grocer it has seen around 50% of promotional activity axed from suppliers over the last three months. "At a time when promotions have been so badly hit we would urge suppliers to at least up the price point on price marked packs so we can maintain margin there," he said.