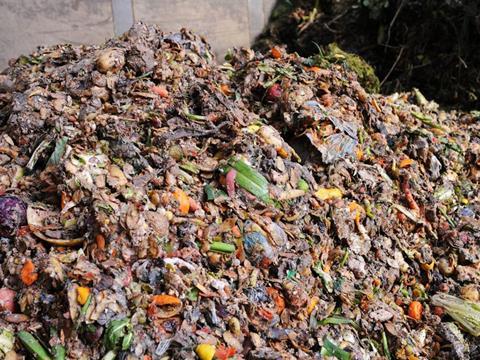 Wholesalers estimate the cost of food waste will set the sector back a "devastating" £30m this quarter as thousands of tonnes of food is sent to landfill.
The figure is three times higher than the Federation of Wholesale Distributors estimated for wasted goods in August 2020, when short-dated stock was being more widely accepted by hospitatlity outlets due to interventions by Defra and Wrap, which included guidance on how to safely store, relabel and distribute stock.
However FWD has told The Grocer wholesale customers are increasingly refusing to accept short-dated goods in the run-up to the partial reopening of the hospitaltiy sector, despite guidence outlining the goods are safe for consumption.
The Grocer understands charities will not accept any stock past its best before end (BBE) date at all.
One regional foodservice wholesaler has called on governmenet to provide financial aid specifically for this probelm. He said: "Suppliers are not being consistent either. We have tens of thousands of pounds worth of stock being sent to landfill this month because we can't shift it, and manufacturers are largely refusing to swap it out for fresh stock. Customers have become very anti-short dates this time round."
A national foodservice giant said it has cold stores "full of product" which are set to perish and be disposed of at "significant cost" if it cannot be distributed in the coming weeks.
A member of the British Frozen Food Federation estimates the cost of discounting, relabelling, and reboxing short-dated stock will cost them £500k. "Even where you get date extensions there is a cost," said BFFF CEO Richard Harrow.
Following further lobbying by FWD, Defra has agreed to consult internally on how best to communicate best before end date guidence to hospitality businesses.
In addition, Surrey and Buckinghamshire Trading Standards, FWD's primary authority, has produced a letter for its members to use should there be customer pushback on products close to or after best before end dates.
"After 12 months of being saddled with stock they couldn't sell due to lockdowns, no-deal Brexit preparations and the short-notice closure of schools in January, wholesalers can't afford to let any more good food go to waste," said FWD CEO James Bielby.
"Products with a best before date can be sold, redistributed and consumed after this date and wholesalers are asking their customers for their co-operation to avoid not only a financial loss, but also a huge, unnecessary waste of food. We estimate around £30m of food and drink will be wasted, a devastating and avoidable figure. Wholesalers have survived on scraps throughout the pandemic in order to be here for their customers as they reopen. They will want to have informed discussions with their customers about reducing excess stock in a safe and legal way."