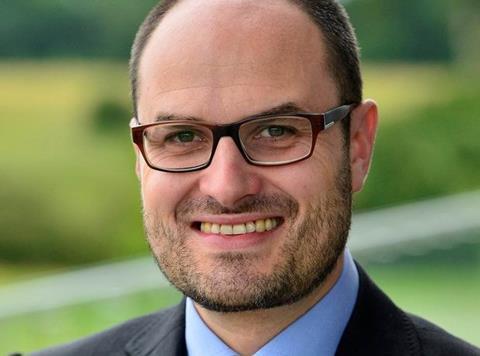 Wholesalers are becoming increasingly concerned the government is prepared to let them fail, according to the Federation of Wholesale Distributors.
FWD CEO James Bielby also warned this week that a continued failure to provide urgent sector-specific support to businesses that supply the shuttered hospitality sector and schools risked creating a supermarket monopoly.
The comments come after nine months of campaigning by the trade association and its members for support including business rate relief, which was given to the supermarkets, hospitality and retail outlets.
Bielby said many FWD members believed the government was deliberately withholding support from smaller regional businesses, which are currently trading at a loss having burnt through reserves to supply care homes, hospitals, prisons and key workers' children.
He added the consequences for jobs, diversity of supply and consumer choice was "devastating".
"As the government refuses to help anyone other than supermarkets, it's not surprising that many up and down the supply chain believe it's a deliberate policy decision to let businesses fail, in the knowledge that the supermarkets will be there to pick up the pieces," he said.
"The longer the Treasury ignores wholesale, the more believable this becomes. The government have one aim in food supply: to keep the supermarket shelves stocked and every policy from Covid restrictions to Brexit preparations has been introduced with this in mind. Everything else is secondary."
The FWD has also drawn attention to policy decisions that it said favoured supermarkets.
The trade body said the decision to take the provision of free school meals away from small regional suppliers and relaunch the national voucher scheme in the wake of the Chartwells scandal this month was "a final kick to an industry already on its knees".
"All the rewards supermarkets have been given in recent months while wholesalers have been left out from any specific support is incredibly damaging to food supply to vital services and the diversity of food provision in the UK," said Bielby.
"Supermarkets have long had their eye on expanding into out-of-home food and government policy is aiding that ambition. When the family-owned regional wholesalers have gone, the supermarkets and Amazon will be all that's left to supply the hospitality sector as it recovers."
The FWD is continuing to meet with Defra officials in a bid to secure sector-specific funding for its members in the upcoming Budget in March.