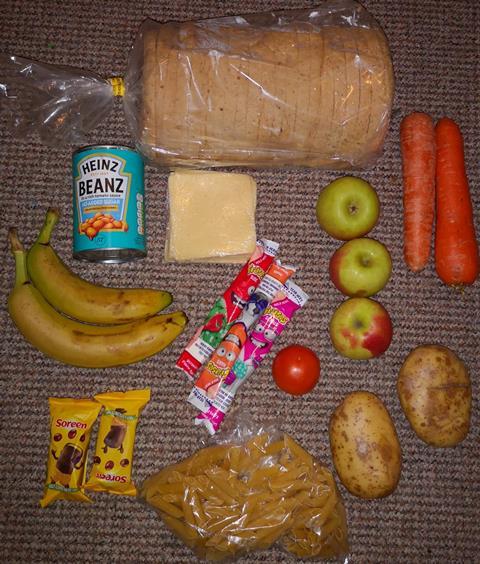 Wholesalers fear the bad publicity surrounding free school meals boxes this week could result in the government switching to a purely food voucher-based scheme that would instead benefit supermarkets.
The scandal erupted this week when parents began sharing what appeared to be images of sub-standard boxes across social media, which were highlighted by campaigning footballer Marcus Rashford.
It led to emergency talks between government and its main provider Chartwells, which is owned by contract catering giant Compass Group.
Chartwells has since apologised that the quantity of food it provided had "fallen short" and has committed to refunding schools where the food parcels had not met its "usual high standards".
While government guidance encourages schools to use their caterer or wholesaler to source lunch parcels for eligible pupils, it also offers a £15 voucher scheme as an alternative.
However, many wholesalers play a role in the scheme and are now fearful government may backtrack on that guidance and instead move to a voucher-only scheme. This would remove one of the only remaining income streams for many foodservice operators hit by coronavirus restrictions.
Vouchers
Wholesale buying group Country Range Group CEO and FWD chairman Coral Rose said: "Our quality service should not be compromised because of the abysmal standard provided by one contract caterer. It is imperative that local authorities have the option to continue to work with wholesalers to provide food parcels.
"Local authorities cannot guarantee that vouchers will be used appropriately by the families for food for the vulnerable children. By working directly with their local wholesaler they can be assured of providing the necessary support for their community.
"Wholesalers are finding it tough enough as it is, with hospitality and now schools closed. The food boxes are a vital income stream at this critical time. Our members are already running at a loss in order to continue to provide a service and every piece of business counts."
FWD CEO James Bielby said taking away one of the few remaining sources of income from wholesalers would have "serious implications" for the long-term supply of school food. "No family which is entitled to free school meals should ever be left short of food, but the government knows better than to make knee-jerk policy decisions about FSM delivery on a posting of perceived supply chain failures on social media.
"FWD wholesalers work seamlessly with local authorities to ensure they deliver within contract, week after week. With their hospitality customers closed, some are only staying open to supply vital services like this, trading at a loss to do so."