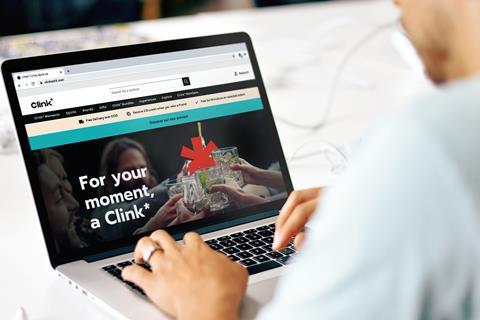 William Grant & Sons is moving into DTC.
The spirits supplier has launched Clink, a new platform giving shoppers direct access to its spirits range, which includes Glenfiddich, The Balvenie, Grant's and Hendrick's Gin.
It will also offer "topical cocktail recipes, ingredients, serving suggestions and gift ideas related to trending current affairs and special occasions".
The platform "will be adapted based on our understanding of consumers' interests, needs and choices", said Dominic Parfitt, head of e-commerce at William Grant & Sons.
"This means the range of brands, information and content will remain topical, relevant and personalised to specific moments, eventually including the ingredients for customers' drink and cocktail needs available in one transaction."
It would use learnings from the platform to "help us design and develop new products, exclusive launches, events, partnerships and behind-the-scenes access to our distilleries, plus tastings hosted by our brand ambassador teams", he added.
"These insights and innovations will benefit our retail ecosystem as we continue to build advocacy for our premium luxury spirits brands, strengthening consumer loyalty and purchase intent."
William Grant certainly isn't the only booze supplier hungrily eyeing DTC sales.
Molson Coors launched its own platform, called Revl, in November, offering its full range of beers and other drinks as well as curated, occasion-based bundles.