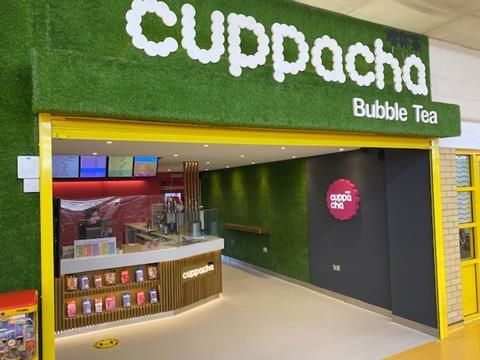 Wing Yip has opened a bubble tea shop at its Cricklewood depot.
Taiwanese bubble tea shop chain Cuppacha has opened a concession offering specialist milky and fruit teas with 'toppers' that include chewy tapioca pearl, popping pearl and gelatine-free jelly, to take away.
This is the first concession of its kind in Wing Yip's four depots in Birmingham, Manchester, Croydon and Cricklewood in London.
"We are delighted to welcome Cuppacha to Wing Yip, Cricklewood," said Wing Yip director Junny Shek. "This new addition will enhance the shopping experience of our customers, giving them the opportunity to browse our oriental grocery selection and enjoy a refreshing beverage."