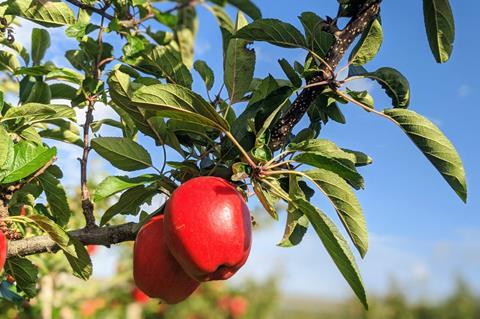 Worldwide Fruit experienced a double-digit sales bounce in 2020 due to Covid-19, according to its latest accounts filed at Companies House.
The major supplier of fruits to the mults saw turnover grow by 38% (£61.8m) to £222.8m in the 53 weeks to 2 January 2021. Operating profit remained relatively flat as a proportion of revenue at 1.8% – £4m – compared with 1.9% in the previous period. That was despite a Covid-related drop in efficiency, added import costs and an increase in labour costs, with Worldwide hiring 70 new workers to maintain full availability to customers
The Lincolnshire supplier put its positive performance down to winning new contracts with the mults over the past 12 months, in the wake of increased demand due to Covid-19.
Some additional business "was a one-off gain" said Worldwide finance director Gordon Clark. "But we have got longer-term gains from our berries, avocado and stone fruit businesses."
Further success had come from apple sales. Worldwide is the UK's supplier of Jazz apples, which "performed ahead of the market" according to the new accounts. Its ready-to-eat pears also sold well.
Worldwide expected to retain "the bulk" of its revenues over the next financial year, Clark said. However, sales would tail off slightly as lockdown restrictions eased and consumers moved back into out-of-home channels, he added.
Regarding the impact Covid-19 had on Worldwide operations, 32 staff contracted the virus, with an absentee rate of 16% at one stage, the accounts state. Worldwide gave full sick pay to workers forced to self-isolate as well as those who fell ill due to coronavirus.
In December, the supplier sought to mitigate Brexit-related disruption by stock-holding EU-grown produce. It meant it avoided the disruption caused by the Kent variant of Covid-19, which saw France close its border with the UK.
Worldwide managed to keep operating at full capacity for the entire year, according to the accounts.