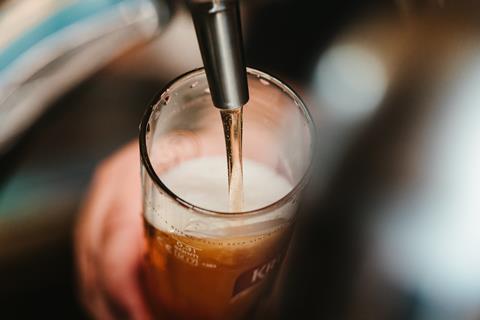 Workers at booze logistics firm XPO are considering industrial action they claim could lead to a "beer drought" of top brands over pay.
Drivers and warehouse staff across the firm's 26 sites – which collectively are responsible for a significant chunk of the UK's beer deliveries – are being balloted for industrial action over a 1.4% pay rise offered to them for 2021, which they have argued is below current inflation of 3.9%.
Their anger was "further exacerbated by them losing between £8,000 and £10,000 over the last year due to furlough and lack of overtime, coupled with no pay increase for 2020", said Unite the Union.
Unite said it had offered a "manageable inflation increase" which XPO rejected, resulting in the workforce "voting overwhelmingly in a consultative ballot in favour of a full-scale industrial action ballot".
Unite national officer for the drinks industry Joe Clarke slammed XPO's offer of a 1.4% pay rise as "paltry", stressing workers were "working flat out currently to meet the high demand for beer volumes in our pubs as society opens".
A beer drought "could result if our members vote for industrial action because they make up 40% of the beer deliveries in the country. This disruption would be on top of the 'pingdemic' that is already hitting the sector", he added.
An XPO spokeswoman said the business favoured "dialogue in all our negotiations".
"We remain open for further conversations to seek agreement in a hospitality sector that is just starting to come out of the lockdown's impact."