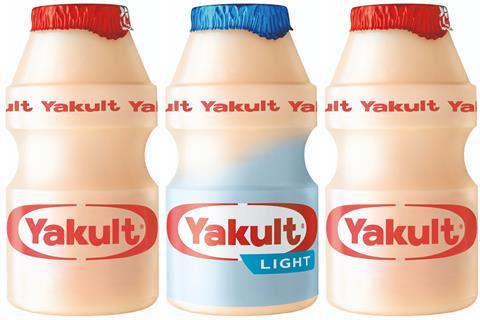 Yakult is offering up to 10,000 people the opportunity to grow their own Japanese veg as part of a new marketing push to promote the wellness benefits of growing and gardening.
The fermented dairy drink's Grow with Yakult push will give participants seeds for five Japanese vegetables – Ishikura onion, mibuna, mizuna, Mooli Minowase radish, and tatsoi.
Shoppers will receive guides on how to grow the seeds and recipes from chef Yuki Gomi as part of a drive by the brand to encourage mental, social, emotional and physical wellbeing.
The campaign will also reach a wider audience via expert advice into the science around gardening and wellbeing, as well as resources and live cook-a-longs on Yakult's social channels. Shoppers can sign up for the campaign at yakult.co.uk/GrowWithYakult.
The brand cited scientific research published by charity The Kings Fund in 2016, which claimed gardening and being mindful of the outside was good for health, while exposure to green spaces and outdoor sunlight could support increasing levels of Vitamin D.
Separate research, including a 2018 paper in scientific journal Nutrients, also showed gardening could potentially improve mental wellbeing, reduce depression and anxiety symptoms and have a positive effect on stress reduction, Yakult said.