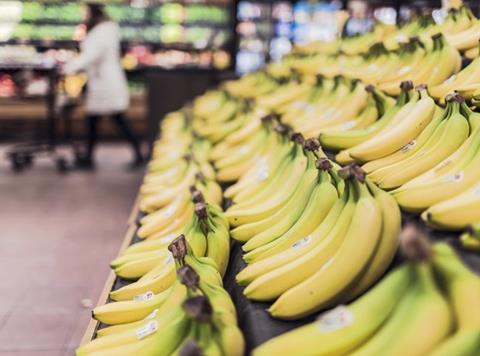 The Aldi-led price war for the UK's cheapest bananas is causing "serious harm" to Latin American farmers, who are having to bear the full brunt of soaring inflationary costs, local representatives have claimed.
In the race to offer "the cheapest bananas on the market", Aldi is "setting the price by which the rest of the supermarkets will be guided", according to representatives of the Latin American banana sector, which makes up about 60% of global production.
The calls come with negotiations now underway for next year's banana supply. Farmers claim prices have not risen for more than two decades "because supermarkets like Aldi take advantage of the intrinsic nature of the sector".
This is despite farmers facing soaring costs of raw materials such as cardboard and plastic, as well as investing in new biosecurity measures to protect the fruit from the banana disease TR4.
Tesco pledged this week to pay the living wage to banana producers from January 2022, which will see them earn "enough to meet their family's basic needs including food, housing, education, healthcare, transport and clothing".
The move was welcomed by Banana Link, which said it would "hopefully set an example for other supermarket chains".
Local banana representatives said supermarkets typically gave "derisory offers" for a box of bananas, which "seriously harms" banana producers and exporters "who are forced to bear the full cost increase".
This is "a sector of small and medium-sized producers, of family economies … that accept the harsh conditions because they cannot negotiate."
Aldi has been approached for comment.