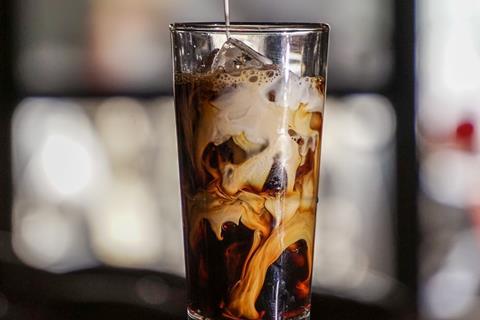 Cold brew coffee brand Finlays is set to open a multimillion-pound new facility in the north of England.
The brand will kick off production at a new coffee extraction plant in Hull – next to its existing tea decaffeination facility – in 2022. It will allow the brand to supply bulk concentrate, RTD cans and bag-in-box coffee through ambient and refrigerated supply networks.
Finlays said it was expecting the UK cold brew coffee market to "mirror the cold brew boom that has transformed the US coffee market".
Cold brew was "one of the most exciting trends in food and drink", said Finlays Europe MD Ian Bryson.
The cold brewing process, during which beans are steeped in room-temperature water for several hours to produce a concentrate "produces a smooth, naturally sweet flavour profile that is perceived to be less acidic than coffee brewed with hot water", the brand said.
Beans for Finlays' new site will be sourced from its roastery in Pontefract, also in West Yorkshire, where it creates "tailored blends" to "deliver consistent, bespoke solutions of premium quality".
It argued many products on the market "contain soluble coffee and are therefore not 'pure'".
"Our plan in Europe is to emulate the successful model we have in the US to deliver the same premium quality, pure cold brew that has taken the North American market by storm," added Bryson.
Indeed, it comes as sales of cold brew coffee have surged in the UK over past years, with RTD coffee sales up 37.6% on volumes up 38.9% over the past year – an increase of 6.9 million litres [52 w/e 13 June 2021].