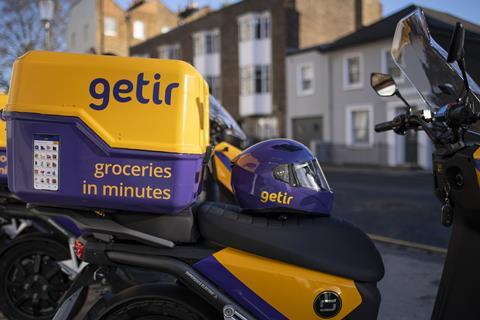 Getir has appointed Mira Magecha as its chief people officer.
Magecha held the same role at Just Eat until October 2020, a few months after Just Eat's merger with Takeaway.com, when she ended her more than five-year stint at the company.
After leaving Just Eat to "take a short break", Magecha launched a handmade granola brand Granology, which was launched "partly through going 'I need to do something' but also because I love cooking and I have a passion for food" she said in a video post earlier this year.
Magecha started in the new role this week, posting on LinkedIn that she "was feeling refreshed after a much-needed break" but was "a little apprehensive" to return to an office after so long.
"It also felt strange to be out of my loungewear and in heels – but within minutes I felt part of this incredible scaling team," she wrote.
Magecha – who has previously served in HR roles at the BBC and Ofcom, as well as working as a consultant at CapGemini – will lead Getir's global people team, as the brand expands across multiple regions.
Following a $550m fundraise in June, which took the company's valuation to over $7.5bn, Getir launched in Paris and Berlin and revealed several cities in the US would be covered by the platform later this year. That will take Getir's coverage to eight countries, having been founded in Turkey, launching in January in the UK and starting operations in Amsterdam in May. In July it acquired Blok, a similar business operating in Spain and Italy.
It is seeking candidates for several senior roles, including a UK head of finance, a head of government relations in Germany and head of expansion for the US. Globally, the company has 673 live job postings.