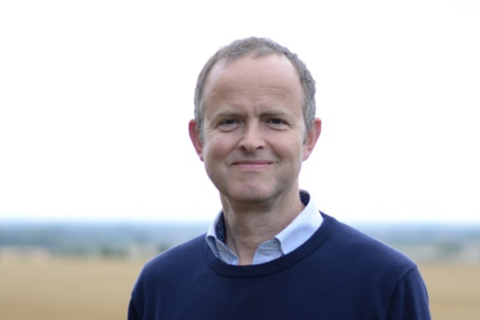 McCain Foods has hired former Nomad Foods executive James Young as its new agriculture director.
Young, who has 25 years of industry experience, succeeds Daniel Metheringham following his promotion to VP of agriculture, North America Potato, based at McCain's Chicago HQ.
In his new role, Young will be solely responsible for potatoes and work across commercial, strategic and operational elements of the business.
As well as ensuring the reliable supply of high-quality seed, managing the entire potato purchasing process and ensuring best practice in crop husbandry and new variety, Young will also work with the frozen potato supplier's 250 growers to help address the impacts of climate change and lead sustainable agricultural practices.
"My focus will be to continue deepening the work to help protect the future of potato growing and embed sustainable agriculture practices," Young said.
Young spent more than 21 years working for Nomad Foods – the parent company of Birds Eye, Goodfella's and Aunt Bessie's – the last six of which were as the brand's agriculture and vegetable sourcing director.
His appointment comes as Howard Snape, McCain's regional president for Great Britain, warned the British potato growing industry's future was under threat due to "increasingly severe weather in recent seasons, coupled with the compounding impact of Covid-19".
"We need to continue enhancing our efforts and ensuring that we choose sustainable farming practices with a strong leadership team to drive this forward," Snape said.
"This is why we are excited to welcome James into McCain – his role will be a critical addition to the GB team as we continue to take a leadership position in ensuring the long-term sustainability of British agriculture, from regenerative farming practices to innovations in climate resilience. I am thrilled to welcome him to McCain."