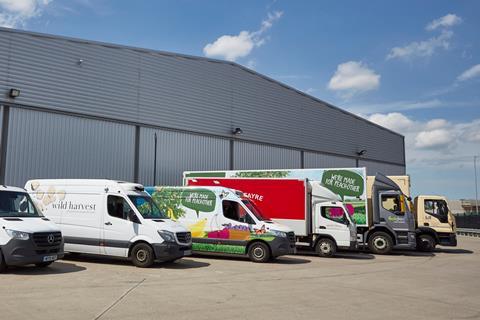 Sysco, the US foodservice giant and parent company of Brakes, has agreed to buy specialst regional wholesaler Medina Foodservice.
Medina operates out of two sites. One is based in Millbrook, Southampton, serving customers across Hampshire, Dorset, Wiltshire and surrounding areas. The other is in Newport on the Isle of Wight.
It provides more than 5,000 products to businesses, including meat and dairy, frozen foods, ice cream and ambient food.
Medina Foodservice will join another regional wholesaler, KFF, and fresh businesses such as Fresh Direct, M&J Seafood, Fresh Fayre and Wild Harvest in the Sysco Speciality Group portfolio.
Medina will continue to be run by its current leadership but with additional support in the form of the expertise, scale and investment of Sysco.
"Medina Foodservice is a fantastic addition to the Sysco Speciality Group," said Sysco Speciality Group CEO Raj Tugnait. "Its reputation is second to none, which is why we'll preserve its independence, as well as giving the business access to an award-winning portfolio of fresh products and industry-leading management support.
"Together, we will help Medina achieve even greater growth through a highly differentiated and tailored customer experience. Medina customers will continue to experience the same local service, product quality and local relationship they rely on. We are delighted to be welcoming such a well-established business with dedicated leadership and passionate colleagues to the Sysco family."
Medina Foodservice MD Steve Ross said: "We're very proud of Medina Foodservice's heritage and how we've grown the business over the years. Joining Sysco will provide the support that will help us in the next stage of our development.
"For our customers it will be business as usual, but with the added reassurance that we have the world's largest foodservice wholesaler at our side. We are confident this move is right for our loyal customers, our colleagues and the family, and we're delighted to be joining Sysco Speciality Group."