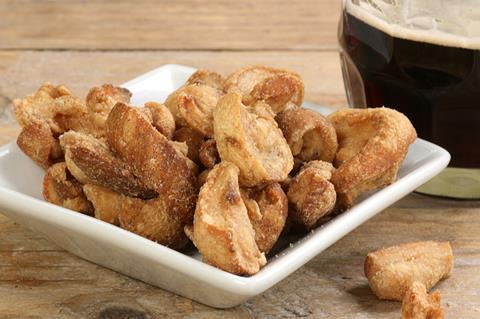 A swathe of Brits have fallen ill with salmonella in an outbreak linked to Tayto pork scratchings brands.
The supplier issued an urgent recall of several pork scratchings products across its Mr Porky, Jay's and The Real Pork Crackling Company brands this weekend, after one of its factories in Westhoughton, Bolton, was linked to the bacteria, which can cause diarrhoea, stomach cramps, nausea, vomiting and fever.
The Food Standards Agency said it had "found a link to 176 reported cases of salmonella poisoning across the UK between September 2020 and the present date". Production was voluntarily halted at the factory once a possible link was first identified earlier this month.
However, a spokeswoman for Public Health England confirmed at least 12 people had been hospitalised.
Authorities have urged shoppers not to consume the products and, for those that were affected, to take precautions not to spread salmonella as it can be transferred from person to person.
"Anyone affected should adhere to good hygiene practices including washing your hands thoroughly after using the bathroom and avoiding handling food for others if you have symptoms," said Dr Lesley Larkin, Surveillance Lead, Gastrointestinal Pathogens Unit at Public Health England.
A Tayto spokesman told The Grocer: "The safety of our products is of the utmost importance at Tayto Group, which is why we have taken the decision to initiate a precautionary recall for some products from our Mr Porky, Jay's and Real Pork Crackling Company ranges, produced at our Westhoughton factory."
Tayto was "working closely with the local Environmental Health team and the Food Standards Agency at this time", he added. "Production will only recommence when all the necessary checks have been completed."
It is the first time PHE has investigated a salmonella outbreak related to pork scratchings – previous cases have been linked to foods as diverse as galia melona, brazil nuts and raw frozen breaded poultry products.