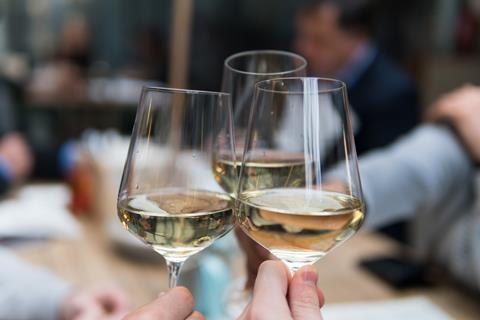 The government has launched a consultation on its plans to amend UK wine legislation.
It is proposing to remove the requirement for wine imported to the UK to be accompanied by a VI-1 certificate; change the Food (Lot Marking) Regulations 1996; and provide a transitional period to allow the EU industry time to adjust to new UK wine labelling rules.
Defra said the changes would be "either strongly beneficial for the UK" or "necessary technical provisions to implement the Trade and Cooperation Agreement with the EU", and has asked the industry to share its views.
Its proposal to remove VI-1 certificates for imported wines is a particular point of contention in the trade.
A VI-1 is a paper document that must be signed off by the relevant authority in the exporting country and, in most instances, include results of a chemical analysis of the wine from an approved laboratory.
Robert Hilton, Freixenet Copestick head of operations for procurement, supply chain and innovation, called scrapping it an "extremely positive" move.
"The VI-1 was an unnecessary red tape that created a lot of additional administrative workload for my team and for the wineries we purchase off," Hilton told The Grocer.
Wine and Spirit Trade Association CEO Miles Beale agreed, calling the consultation "a truly historic moment".
The WSTA had "spent more than two years campaigning relentlessly to avoid the introduction of new import certificates for EU wine imports on the one hand and scrapping the unnecessary and costly VI-1 wine paperwork for non-EU wine imports on the other", said Beale.
"The first would have cost the UK wine industry some £70m annually, reduced consumer choice and bumped up prices. The second will increase those savings to over £100m," he added.
Another industry source, however, pointed out that "a huge amount of complexity still exists" in the industry as VI-1s would still a requirement for wines exported to the EU from the UK.
The government's move to scrap the certificates was "not the great gift and handout that they probably think it is", the source argued, warning that it could result in job losses if the government didn't "expand their sight on it".
"We have market-leading bottling centres of excellence. They will be importing all the wine into the UK with no VI-1, great, but they'll still need to export. It's almost like a double border. They could lose lots of jobs if the government doesn't listen. The logistics network will just move out into Europe."
Hilton said: "Practically we have to look at it to see whether we still have to do the VI-1 forms or whether we can manage it in a different way so that there's less of an administrative burden on us – but we still obviously need to comply with the EU laws.
"And that's quite a challenge and especially Northern Ireland and Ireland, which we obviously service from the UK, will be the most challenging markets associated with VI-1 as a result."