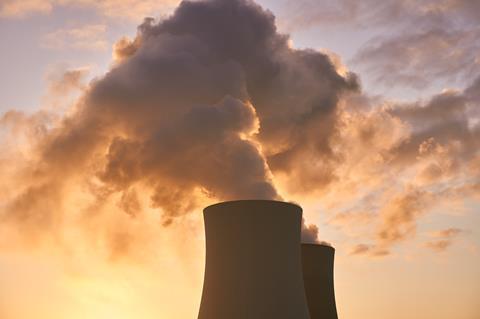 Wrap has claimed slashing greenhouse gas emissions linked to the UK's food and drink industry is crucial to achieving the government's net zero goals.
The charity developed a comprehensive mapping of the UK's food and drink carbon footprint, which showed it is possible to halve food-related emissions by 2030 – but only through "urgent action".
The findings come as world leaders prepare to gather for the United Nations Climate Change Conference in Glasgow at the end of October.
"Much attention will rightly be paid to energy generation and transport at COP26, but we ignore the food system at our peril," said Wrap's CEO Marcus Gover.
"There is little talk about the contribution that strategies around food and drink can have to climate action, and it is vital we raise awareness and drive action among policymakers and businesses at COP26."
Wrap's new Food System GHG model has been designed to pinpoint carbon emission hotspots across the food system, from production to consumption, and investigate how these can be tackled.
The organisation has set out tangible reduction targets for both businesses and policymakers based on the model, such as zero deforestation commitments, decarbonising energy, decarbonising transport and preventing food waste.
But Wrap believes these measures need to be delivered "at pace". It is now urging politicians to put food system emissions on the table and prioritise the environmental impact of the sector at the upcoming conference.
Read more: Tesco commits to value chain net zero emissions by 2050
"The benefits go far beyond the environment as a more sustainable food system is crucial to feeding our expanding global population, against a backdrop of changing climate and less predictable weather patterns," Gover said.
He added policymakers should take into consideration the role the food industry plays in achieving net zero, and that he intends "to have those conversations at COP26".
According to Wrap's Food System GHG Emissions report, the nation's food system accounted for 160 MtCO2e emissions in the UK and overseas in 2019 – the equivalent of around 35% of the UK's total territorial emissions.
The research also showed GHG emissions linked to overseas production of food and drink that's imported, sold and consumed in the UK account for over a third of the country's food and drink consumption footprint.
It highlighted the need to consider the global footprint of the food and drink the UK consumes if it is to avoid reducing its own carbon emissions at the expense of increasing emissions in other countries.
"This report is a useful reminder of the scale of the challenge faced by countries aiming to achieve net zero targets and the important role reducing food loss and waste can play," said Dr Liz Goodwin, Wrap's former CEO and current World Resources Institute senior fellow and director, Food Loss and Waste.
Several companies in the food industry have been announcing new carbon emission reduction targets recently, including McDonald's, Tesco and M&S.