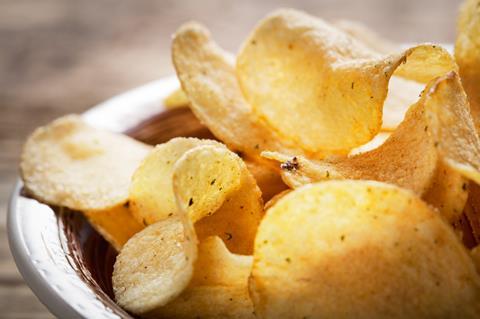 Crisps has become the latest category to fall victim to shortages amid the ongoing shortage of hauliers.
Images of empty shelves and out-of-stock notifications in the crisps aisles in Co-op were posted on social media this week, with users claiming they had also seen range gaps in Sainsbury's.
When approached by The Grocer, a spokeswoman for Co-op apologised, confirming the retailer had been experiencing shortages.
"Like many retailers, we are impacted by some patchy disruption to our deliveries and store operations, but we are working closely with our suppliers to get restocked quickly," she said.
The Co-op is recruiting up to 3,000 temporary to keep depots working to capacity and stores stocked.
A spokesman for the British Retail Consortium (BRC) said the crisps shortage was likely "a side effect of the HGV driver issue in some areas".
The Grocer has approached Sainsbury's, Tesco, Asda and Morrisons for comment.
It comes after The Grocer reported supermarket shelves were being left stripped of bottled water amid surging demand, production issues and the ongoing shortage of hauliers.
Indeed a host of major food and drink manufacturers are being hit by driver shortages, impacting their service levels.
In recent weeks, a spokesman for Warburtons told The Grocer it was struggling to keep up with local deliveries "due to the rise in community infection rates of Covid-19 and the knock-on effect that has with more people having to self-isolate".
Confectionery giant Haribo, meanwhile, pulled its promotional activity in a bid to protect availability.
Following numerous failed requests for drivers, sausage brand Heck took matters into its own hands by resorting to deliver its own products directly.