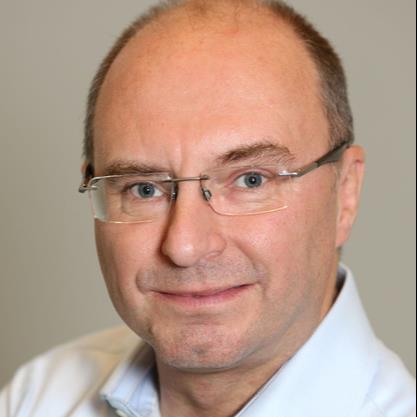 Hill Biscuits has headhunted former Pladis boss Nick Bunker to take over as non-executive chairman after fmcg veteran Paul Monk stepped down from the board, The Grocer has learned.
Monk, who spent four years at the biscuit manufacturer, left Hill to focus on his executive chairman position at Addo and Winterbotham Darby, which were both acquired by PE firm PAI Partners last year in a new chilled foods play.
Hill CEO Steven Wetherby told The Grocer: "Paul Monk has dedicated four years to supporting the growth of our business and we wish him all the best in his future endeavours.
"The business is now delighted to announce the appointment of Nick Bunker as non-executive chairman. Nick has a wealth of experience in the biscuit market and can assist the business in seeking further growth opportunities."
Bunker has significant experience in the biscuits and snacking categories, having spent 12 years in senior management roles with US food giant Kraft, which included leading the integration of the Cadbury business following its controversial acquisition in 2010.
He was also CEO at KP Snacks for more than five years from 2012, when the snacking group was still part of United Biscuits, helping restructure the business when it became part of Intersnack in a £500m takeover.
Most recently, Bunker led the UK arm of Jaffa Cakes and McVitie's maker Pladis for two years and now runs Wick Associates, an advisory firm for PE, grocery retail and the food industry.
Monk took the chairman role at Hill following an MBO backed by PE house LDC in 2017. He has worked with LDC in recent years, including being appointed chairman at Seabrook Crisps and pork pie maker Addo following investment from the PE firm.
Monk's career in the food industry spans a wide range of leadership roles, including at Mars, M&S, Golden Wonder, Finsbury Foods, Quorn and Burton's Biscuits.
He said: "I was very happy to work with Steven and his team since the management buyout to help them deliver the growth in sales and profitability."
Manchester-headquartered Hill, which can trace its history back 150 years, has had millions of pounds pumped into the business since the MBO to expand capacity at its factory and invest in an automation programme.
Revenues soared 23% to £23.5m in 2020 as a result, according to newly filed Companies House accounts.
The business has experience double-digit branded sales growth by expanding distribution and also expanded its roster of private-label customers.
Profits also rose as a result, with EBITDA up 67% to £2.6m.
Originally founded as a small shop in Manchester by John and Sarah Hill in 1855, the business today produces a range of digestives, ginger nuts, custard creams, bourbons, malted milks and gingerbread men under the Hill brand, as well as private label for the discounters in the UK and Europe.
Hill was taken over by Fruit Pastilles maker Rowntree's in 1969 before an MBO in 1980 by the Bennett family.