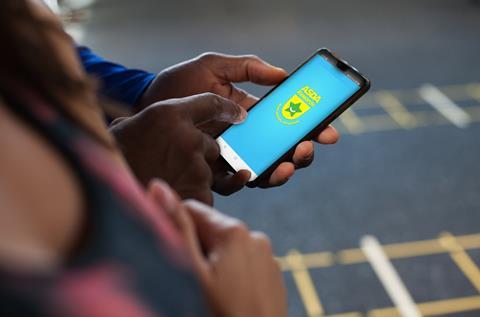 Asda is launching its first customer loyalty rewards scheme, having trialled it with 2,000 staff.
Using the 'Asda Rewards' smartphone app, customers can earn rewards when they buy 'star' products, including many of the supermarket's core own-label lines, plus brands such as Cadbury, Heinz and Pampers.
The rewards go in a 'cash pot' in the app, which can also be added to by completing missions. The missions include buying five fruit & veg to get £1 in the pot and spending £15 on pet products to get £3.
Customers can then redeem the rewards by converting the pot into vouchers for money off their next shopping basket.
Asda launched a pilot of the scheme for staff in 16 stores across West Yorkshire and the West Midlands last month. As of 21 October, customers can download the app from app stores and use it in the same 16 pilot Asda branches.
Asda already ran a Christmas savings card scheme but not a loyalty rewards programme, preferring to focus on everyday low prices.
As the loyalty trial develops, Asda aims to use customers' data to add personalised rewards for their favourite purchases, as well as environmentally friendly choices.
"We know our customers want the best possible value when shopping with us, especially as household budgets become stretched," said Asda customer proposition & planning VP Matt McLellan.
"Our Asda Rewards trial rewards our loyal customers with pounds not points for buying the products they love.
"We hope that our customers will enjoy building up their cash pot during the trial and spending it on whatever they like in store – or saving it for the all-important Christmas shop."