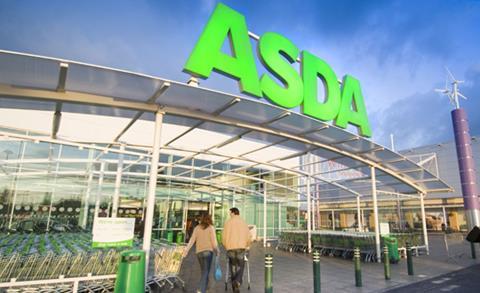 Asda is on the hunt for 15,000 temporary Christmas staff, with some to be offered the opportunity to stay on into the new year.
The supermarket is looking for 1,500 home delivery drivers and 500 depot workers as well as store staff to serve customers, replenish shelves and pick online orders.
Some will be retained into next year to cover for permanent staff taking holiday after the busy festive season, the supermarket said.
Asda also today confirmed the first of its Christmas home delivery slots would be offered to Delivery Pass customers on 19 October and all customers on 28 October. The retailer has more than doubled its online delivery capacity since the start of the pandemic and is to offer 900,000 slots, including click & collect, in the week before Christmas.
"We will do all we can to make sure customers have a fantastic Christmas and recruiting an extra 15,000 colleagues across our stores, depots and home delivery service will help us to provide them with great products and excellent service when they shop with us during the festive season," said Asda chief people officer Hayley Tatum.
Asda is the latest in a number of supermarkets to announce major Christmas recruitment drives. Aldi recently said it was looking for 1,500 temporary store staff, its biggest-ever Christmas intake.
Sainsbury's also recently announced its largest-ever Christmas recruitment drive, with 22,000 seasonal jobs to be filled, including 4,500 in warehouses and logistics.
Waitrose is recruiting 4,700 temporary store staff, while Morrisons is aiming to fill 3,000 jobs for Christmas, including in distribution centres and manufacturing sites.
While much attention has been focused on the ongoing shortage of lorry drivers, new data from the Office of National Statistics last week showed retail had 90,000 vacancies in July to September this year, up 39% since the previous quarter and a 121% rise on July to September last year.
Asda said it had also doubled the size of its Extra Special ranges "so customers can enjoy more than 240 premium products at affordable prices".