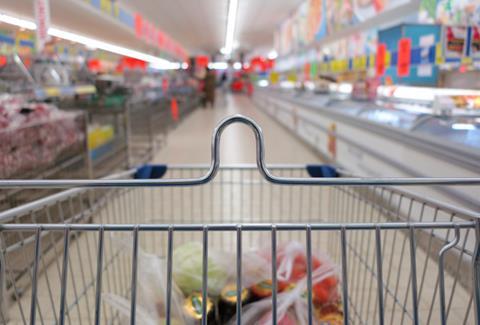 Food produced in Britain is considered 'overwhelmingly' safe, traceable and of good quality – but consumers are not so confident in global imports, a new report has revealed.
The Trust in Food Index, a report by Red Tractor Assurance and YouGov, polled more than 3,500 adults across the UK and found that 85% trusted British food.
Almost half (48%) cited high standards and regulation as the reason why, while 70% believed inspection and assurance schemes such as British Lion and Red Tractor played a greater role than the government (64%) in ensuring that the UK's food is safe and of good quality.
However, only 25% of respondents placed their faith in food from the US and just 11% expressed certainty about food from China.
Of the 17% of consumers who trusted UK food 'a little or not at all', 40% said this was because they believed the food was unhealthy, overly processed or in other ways low quality.
The research also identified sectors within the food and drink industry that were not as trusted as others.
Consumer confidence in food ingredients bought to prepare at home was very high, with more than eight out of 10 trusting food bought in specialist or 'hyper-local' shops, and 78% confident with supermarket purchases.
However, only 37% of respondents trusted food from takeaways and deliveries, the findings showed.
"More than twice as many people trust food from shops and supermarkets, where front-of-pack logos and certifications are visible, than trust takeaways and deliveries, where those standards and the regulations they follow are harder to track and see," said Christine Tacon, Red Tractor chair.
"What that tells us is that if we want to maintain trust in UK food over the coming years, the most important thing isn't what trade deals we sign with other countries. It's whether we keep backing our food standards regime, led by the Food Standards Agency, and supported by the many food assurance schemes which have been established over the past 20 years."
Tacon added the index would be published "every year to see how we are performing and whether UK consumers are continuing to trust the food we consume".
Nadim Ednan-Laperouse, founder of the Natasha Allergy Research Foundation, described the report as showing again "the scale of the UK allergy epidemic".
"Around a third of us are looking for information about allergens when we buy food, which is why it's so important that the government has now introduced Natasha's Law," he said.
"It's crucial that everyone with a food allergy and intolerance can genuinely trust food bought and sold across the UK, and that's one of the reasons why we've set up a parliamentary petition calling for an allergy tsar. We urgently need someone to act as a champion for people with allergies across the country and to make sure we're doing everything we can to prevent sickness and avoidable deaths."