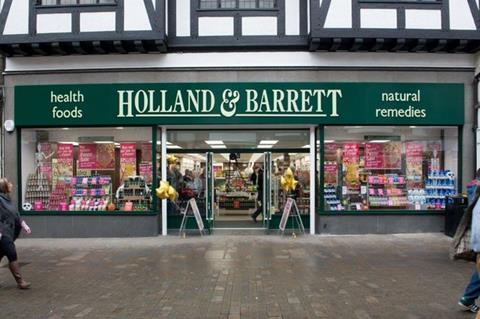 Holland & Barrett is closing all stores in the UK and Ireland on Boxing Day as a 'thank you' to colleagues for their efforts throughout the pandemic.
The move will impact 5,000 staff asnd those working across its distribution side will also be given Christmas Day off.
Holland & Barrett group retail and property director Anthony Houghton said the decision to close all stores over "one of the busiest trading periods of the year" was to thank all colleagues who had worked "tirelessly and under very difficult restrictions" since Covid started last year.
"I would like to thank everyone at Holland & Barrett for their continued hard work and commitment to each other and our customers and hope this time away from work will allow them to spend quality time with loved ones over this period," he added.
Customers will still be able to place online orders with the retailer as usual over the festive period.
The move follows similar announcements from other UK retailers, including Sainsbury's, Morrisons, M&S and Aldi.