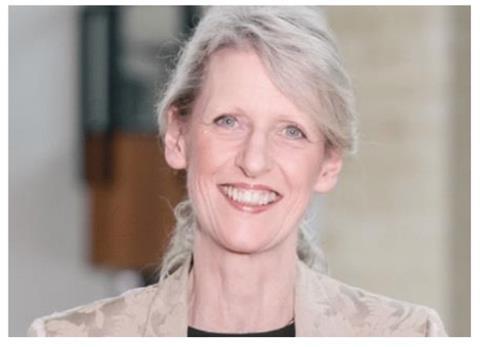 Restructuring practice Interpath Advisory – which was formerly the UK restructuring practice of KPMG – has appointed consumer market and retail specialist Christine Cross as a special advisor.
Since establishing her own company in 2003, Cross has worked with a range of global food, retail and fmcg companies, as well as serving on the boards of the likes of Coca-Cola European Partners (now known as Coca-Cola Europacific Partners), Hilton Food Group and Clipper Logistics.
She was previously a director at Tesco, involved in the development of private label, the establishment of the non-food business, international direct sourcing and global business development.
In the new role at Interpath, Cross will work as part of the advisory committee to support organisations across the consumer, retail and manufacturing sectors.
Mark Raddan, head of advisory at Interpath, said: "Her reputation as one of the foremost advisors to companies across the fmcg, retail and manufacturing sectors is second to none, and I know that she will bring a unique and fresh perspective to our conversations with clients around the challenges and opportunities they currently face."
Cross added: "The world is changing rapidly, and organisations are realising they have to be flexible, innovative, brave and forward-thinking if they are to seize opportunities for growth.
"As we emerge from the Covid crisis, I am optimistic that we will see a fast recovery, buoyed by an M&A frenzy that is already underway. But we will also see new and innovative deal structures and partnerships come to the fore, with organisations collaborating closely across sectors and platforms."
Interpath was formed in March 2021 when KPMG sold its UK restructuring arm to a newly formed company backed by H.I.G. Europe, the European affiliate of US asset management firm H.I.G. Capital.