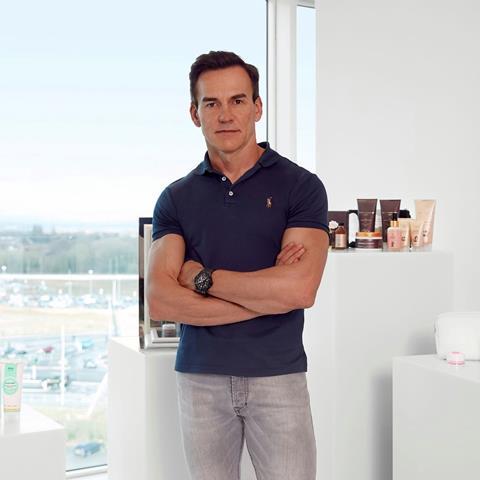 Top story
The Hut Group has announced it intends to remove the 'golden share' held by founder, CEO and executive chairman Matthew Moulding in an effort to restore City confidence after a disastrous few weeks for the company.
Shares in the group spiralled downwards as investors worried about the future prospects of THG and its SoftBank-backed Ingenuity platform, culminating in a dramatic 35% one-day drop last week during a capital market event meant to reassure markets.
This morning's move to give up Moulding's special share rights has been greeted warmly by the City, with shares jumping up 7.2% to 310.2p.
THG said the plan was in "furtherance of good corporate governance".
The cancellation will allow THG to seek a listing on the premium segment of the main market of the London Stock Exchange in 2022.
The golden share – which gave Moulding the power to outvote all other shares under certain circumstances – blocked THG from the FTSE under City rules and stopped the business being picked up by index funds.
In the future, shareholders will now be able to on any future material acquisitions.
"While the group currently complies with many aspects of the UK Corporate Governance Code published by the Financial Reporting Council, THG's board intends to undertake a further review of its corporate governance arrangements in conjunction with its application to step-up to a premium listing," THG said in the stock exchange announcement.
Mouldingadded: "After the anniversary of our 2020 listing we feel that the time is right to make this next step and apply to the premium segment in 2022, thereby continuing the development of THG as we endeavour to deliver our strategy for the benefit of our shareholders, key stakeholders and employees."
Morning update
English wine maker Gusbourne has announced plans to raise more than £2m in a placing to support the ongoing growth across distribution channels.
The business will also use the £2.5m funding to increase visitor capacity at its cellar door operations, raise sales and marketing spend to promote further sales growth, invest in further digital promotion and sales optimisation across all channels, and support future growth potential by increasing production efficiency and capacity.
CEO Charlie Holland said: "We are delighted to announce our funding plans, which will include a broadening of our shareholder base and the conversion of most of our short-term debt into equity. This will provide significant support for the company's ambitious plans to grow sales of our expanding range of luxury wines.
"We also look forward to welcoming new investors to join us on this exciting journey, as we remain focused on building a lighthouse brand at the forefront of English winemaking. We are grateful to all our Shareholders and other stakeholders in the business for their continued and valued support."
Shares in the business dropped 14.6% to 105p.
Spirits group Distill has fallen to a first-half loss as sales failed to keep up the one-off surge a year ago during lockdown.
The owner of RedLeg Spiced Rum, Blackwoods Gin and Vodka, TRØVE Botanical Vodka and Blavod Black Vodka reported a 23% decrease in turnover to £1.4m in the six months to 30 September – although the figure was 75% higher than pre-pandemic levels in 2019.
Despite sales falling, costs increased 10% as a result of the ongoing disruption to supply chains and staff shortages leading to an operating loss of £44k for the period, compared with a £154k profit last year.
Executive chairman Don Goulding said: "Our brands continue to perform well as the market begins to recover from the effects of lockdown. Results for the half year are below those of 2020 due to sales lapping an extraordinary increase last year when the combination of lockdown, a hot summer and unusual trading conditions led to a significant surge in sales, particularly in Q2 (July to September) when revenues advanced by 265% versus the prior year."
He added: "Our team has managed well the widespread disruption and cost pressures associated with extensive labour shortages throughout the supply chain, production and distribution networks. This is likely to remain an area of focus for the foreseeable future particularly during the key Christmas trading period. To date we have successfully maintained supply to all customers across all brands."
Shares in the drinks firm plunged 16% to 1.7p this morning on news of the cost pressures facing the group.
After hitting a year-to-date high on Friday, the FTSE 100 opened down 0.2% to 7,221pts this morning.
Aside from THG, risers this morning include McColl's Retail Group, up 4.3% to 21.9p, C&C Group, up 3.7% to 258.4p. and McBride, up 1.3% to 70.9p.
Fallers so far included Real Good Food, down 5.9% to 2.3p, Parsley Box, down 3.9% to 50p, Nichols, down 2.5% to 1,169.7p, and Hotel Chocolat Group, down 2.5% to 478p.
This week in the City
Shareholders get their chance to have a say on CD&R's 287p winning bid to takeover Morrisons as the supermarket holds its EGM on Tuesday.
Tomorrow also brings the latest monthly Nielsen grocery sales figures, while in the US Johnson & Johnson, Procter & Gamble and Philip Morris also issue quarterly earnings figures.
The latest inflation figures for the UK are issued by the ONS on Wednesday morning.
CPG giants Nestlé and Unilever report third-quarter figures on Wednesday and Thursday respectively.
The week then draws to a close with final results from Virgin Wines and an insight into consumer confidence in battle-scarred Britain with the latest GfK index. There is also the latest ONS retail sales figures for September on Friday.