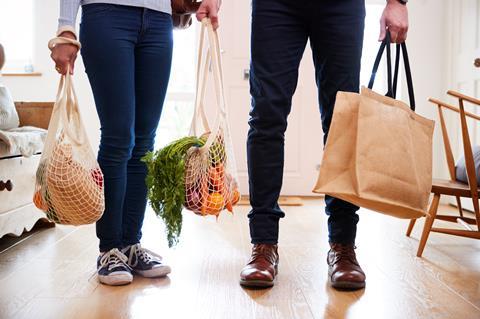 The Competition and Markets Authority (CMA) has warned businesses they have until the end of the year to check their environmental claims comply with the law.
Earlier this week, the competition regulator published a 'Green Claims Code' to "ensure businesses feel confident navigating the law in this area" as it was "concerned" about consumers being misled by companies' green claims.
"More people than ever are considering the environmental impact of a product before parting with their hard-earned money. We're concerned too many businesses are falsely taking credit for being green, while genuinely eco-friendly firms don't get the recognition they deserve," said CMA' CEO Andrea Coscelli.
"Any business that fails to comply with the law risks damaging its reputation with customers and could face action from the CMA."
Coscelli added the Green Claims Code has been written for all businesses, from fashion giants and supermarket chains to local shops.
The new guidelines contain six main principles that build on existing consumer law and cover green claims made both in-store and on labelling.
According to the CMA, firms making environmental claims "must not omit or hide important information" and "must consider the full life cycle of the product".
Last year, the watchdog investigated the impact of green marketing on consumers and found 40% of green claims made online could be misleading.
The Grocer understands the watchdog will use a range of different tools and information to identify the sectors which it plans to focus on and prioritise – including industries where customers tend to be most concerned about being misled, such as fashion and beauty products.
This may be desk-based research, information gathered from third parties, direct requests to businesses or conducting site visits.
If there is evidence of a clear consumer law breach, the CMA may also take action before the official review begins at the start of 2022.
"The publication of the CMA's guidance on green claims is a clear message to UK retailers and consumer brands: make sure you comply with consumer laws or face the regulator's full force of enforcement," said RPC partner Ciara Cullen.
"While brands are encouraged to innovate, we all know 'sustainability sells' so those that fail to live up to their commitments are likely to face action, when the honeymoon period comes to an end in January 2022.
"Retailers must also be transparent and not cherry-pick to prevent consumers making an informed choice – if you can't substantiate the claim, don't make it."
Green claims, also known as environmental or eco-friendly claims, are statements businesses make to show how a product, service or brand are less damaging or positively impact the environment.
Green claims can come in the form of symbols, logos, graphics and brand names, among others.
Consumer law already makes retailers responsible for the claims made in connection with the products they sell, which can include claims originally made by others in the supply chain, such as manufacturers and wholesalers.
Earlier this year, global food giants and retailers including M&S and Sainsbury's joined forces with Foundation Earth to roll out front-of-pack eco-scores on food, which measure the environmental impact of a product's entire life cycle.
The labelling scheme aims to foster transparency as well as promote more eco-friendly buying choices from consumers and more sustainable innovation from producers across the food industry.