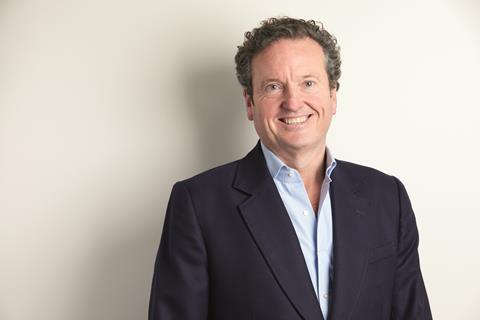 Fmcg veteran David Milner is taking the reins at brioche bakery specialist St Pierre Groupe in a bid to cement rapid growth in the UK and US markets, The Grocer can reveal.
He takes over as CEO from company co-founder Jeremy Gilboy, who will step into the chairman position that has been occupied by Milner since early 2019.
Milner stepped down as boss of premium petfood supplier Lily's Kitchen in August to focus on new opportunities.
During his tenure at Lily's – which he joined as non-exec in 2014 before becoming CEO in 2018 – Milner oversaw an acceleration of growth, winning more business with the UK supermarkets and expanding internationally, which led to the brand being snapped up for more than £100m by Nestlé Purina.
Milner, who is also a shareholder in the business, told The Grocer there was a similar expansion plan for St Pierre Groupe.
"We're widening distribution, building international markets, innovating around the brand, improving the packaging and promoting the brand through social media," he said.
"I'm looking forward to making this a properly international brand. It is already doing really well in the US. We'll be building this business and making it as large and fast-growing as we possibly can."
In 2004, St Pierre founders Paul Baker (who is also international director) and Jeremy Gilboy led an MBO to take the business – then known as Carrs Foods – into private ownership. The Manchester-based company rebranded in 2019 after securing £7m backing from private equity firm BGF and bringing Milner on board as chairman.
Revenues have soared in the past decade from £16m in 2010 to £100m in 2020, and are expected to hit £150m this year – scoring it a place in the top ten of the 2021 Grocer Fast 50.
More than half of the business is generated in the US, where St Pierre is the number one brioche brand, outpacing private label in value sales for the past year. It is also sold across the Middle East and Europe, with its products available in more than 35,000 stores worldwide.
But Milner said the UK market has been the fastest growing in 2021 thanks to widening distribution with the mults, with St Pierre now stocked in Tesco, Sainsbury's, Morrisons and Waitrose.
"We're not there yet, but we have made significant progress with UK distribution and there is serious potential for the brand," he added.
"A great brand starts with a quality product and St Pierre Groupe has quality products in abundance.
"Across the globe, consumers are shifting to more premium products – Covid simply accelerated the shift, encouraging us to innovate for and elevate everyday meals with our product ranges. As a business we are renowned for working with retailers to deliver exceptional category growth – and we are constantly reviewing the market, consumer habits and our products to ensure this continues."
Milner's career in fmcg includes spells at Procter & Gamble, Mars, Campbell's, Baxters and Kettle Chips. He was appointed as CEO at Tyrrells in 2010 and oversaw a sale of the posh crisps maker to US-based Amplify Snack Brands for £300m in 2016.