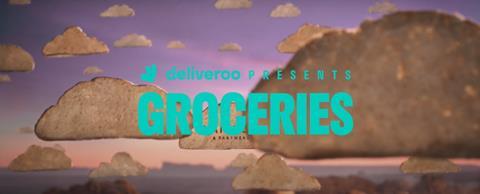 Deliveroo has launched a TV advert featuring its key supermarket partners.
Waitrose, Aldi, Morrisons, Sainsbury's and Co-op star in the ad in which Deliveroo "presents a world of groceries in the palm of your hand".
The fully-CGI commercial, which is scheduled to air this week, lays out customer missions such as eggs for breakfast and "forgotten milk" and ends with a special offer of £10 off a customer's first order. In the ad Deliveroo promises delivery in "as little as 20 minutes".
Deliveroo restaurant marketing director Jonathan Fish called the ad a "wonderful and pioneering creative" which presents a "grocery utopia".
Agency Pablo London – which worked on video, OOH, radio and social marketing for Deliveroo's Euros 2021 sponsorship campaign 'England 'til we dine' – developed the commercial. The agency has also worked on marketing for Costa Coffee and San Miguel.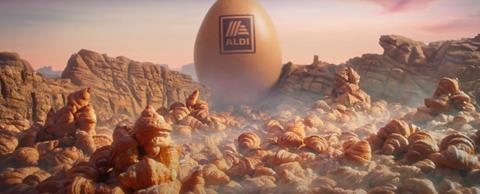 It is not the first time Deliveroo's supermarket partners have appeared in its ads. In August last year the courier company boosted awareness of the tie-ups with TV ads promoting the availability of Co-op and Morrisons products on its platform. In those commercials groceries to the door were promised in "as little as 30 minutes".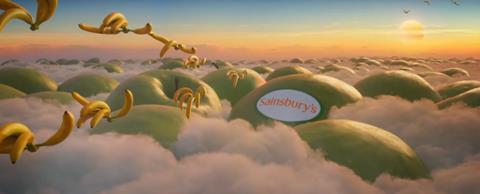 Co-op's Deliveroo partnership has been in place since 2018. Morrisons announced an expansion of its partnership with Deliveroo in April. Aldi has continued to extend Deliveroo delivery to more stores since partnering with the courier firm in May 2020, as has Sainsbury's after initially teaming up with both Deliveroo and rival Uber Eats in October last year. Sainsbury's in April this year signed a two-year contract with Deliveroo to deliver groceries from 100 of its stores across the country. Waitrose in April announced it would create up to 400 new store roles to handle Deliveroo orders following a significant expansion of its partnership with the delivery platform.