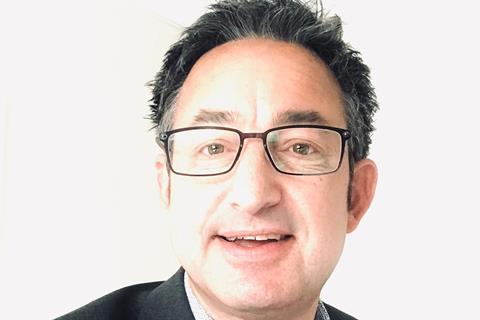 Bestway Wholesale has appointed McColl's customer director Tim Fairs as director of marketing, The Grocer can reveal.
Fairs joined the wholesaler this week with responsibility to support growth and innovation across its retail arm.
He will report into Bestway group trading director Kenton Burchell and will lead the marketing team covering all Bestway Retail's fascias including Best-one, Costcutter, Bargain Booze and Wine Rack.
Fairs told The Grocer he had been tasked with delivering a joined-up approach to marketing that also looked to take on the best aspects of each brand.
"Bestway is rapidly becoming a force to be reckoned with across the retail and convenience sector and I am delighted to be joining the business at a time when its strategic aspiration is coming alive and its voice is now being heard at the highest level of business and industry," said Fairs. "It's a progressive and dynamic business.
"Consumer behaviours are changing fast in retail, which means marketing support and business agility is more important than ever as retailers look to adapt their services and products to grow their presence within their local communities. No longer is independent retail about distress last-minute purchases – it is all about innovation, inspiration and being central to their communities.
"I look forward to working with Kenton, and the team at Bestway, in order to shape and influence the future of independent retailing in line with Bestway's values and aspiration."
Fairs spent three-and-a-half years at McColl's, before which he held senior marketing roles at Virgin, Dixons Carphone Warehouse, and Clinton Cards.
"Further to our recent acquisition of CSG, the integration of our retail operations is successfully continuing whilst we refine our service and support packages to retailers in order to give them competitive edge and deliver the best offer in the business," said Burchell.
"Tim's experience is highly relevant and the timing of his appointment is fortuitous as we look to develop, package and implement marketing strategies that will enable our retailers – across whichever symbol is right for them – to accelerate their growth and remain right at the forefront of independent retail and convenience.
"The future is changing fast and Tim's knowledge and expertise across digital and e-commerce platforms within the broader marketing mix means that together, we can ensure the right products, the right service and the right support to our retailers, creating a unique partnership they strongly value."
Fairs joins as Bestway has this week launched a major recruitment drive aimed at attracting new retailers to the business.